V8 Supercars confirms Sydney Motorsport Park event format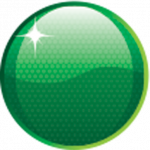 Sydney Motorsport Park and V8 Supercars have confirmed that its August race meeting will be held over two days on the circuit's traditional 3.9km Grand Prix layout.
The newly renamed Sydney Motorsport Park, formerly Eastern Creek Raceway, has been upgraded to the tune of $12 million, including a track extension, but V8 Supercars has elected to not use the new section of the circuit.
The two-day format will be the second time that V8 Supercars has held a shortened meeting, following on from Phillip Island's late-season event in 2009.
Sydney Motorsport Park's August 25-26 event will consist of two V8 Supercars 30-minute practice sessions, a qualifying session and 140km race on Saturday, while Sunday will host one morning practice session, qualifying and a longer 220km race.
Teams will use a combination of hard and soft tyres in both races.
CEO David Malone says V8 Supercars is very interested in the new section at Sydney Motorsport Park should the category return after the one-off 2012 event.
"We will be watching the first few race meetings on the extended layout with great interest," Malone said.
"In the meantime, the 3.9km Grand Prix layout at Sydney Motorsport Park is a proven, known quantity and distance for V8 Supercars and the teams.
"It has been the scene of some amazing events across 20 years, including Marcos Ambrose's first two championships and the infamous Mark Skaife and Russell Ingall incident in 2003, right back through to the very early days of V8 Supercars.
"Given the standard of the racing and the drama of our two races at the fast-flowing Phillip Island layout last week we are in for a great two days of racing."
Additional announcements regarding support categories, ticket pricing and on sale dates will be made in coming weeks.