Murphy looking for miracle sprint title at Hampton Downs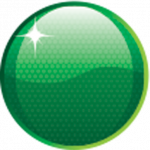 Greg Murphy may require a miracle to win the sprint championship component of the V8 SuperTourers Series, but he is not giving up without a fight.
This weekend's fourth round of the series at Hampton Downs – the Mike Pero 250 – is the final sprint event of the 2012 season before a mid-season break. Three two-driver 'endurance' races will wrap up the season at Taupo, Pukekohe and Ruapuna.
After missing the second round due to having surgery on his back, Murphy sits in fourth place overall, behind leader Jonny Reid, John McIntyre and Kayne Scott.
Mathematically, Murphy is still in a chance to snatch the 'sprint' series crown, but is likely to need dramas to strike Reid and McIntyre. Reid currently sits over 100 points clear of McIntyre, with Murphy a further 300 points behind. Over 700 points are on offer this weekend.
The Kiwi legend says that the introduction of two new drivers to the field (Angus Fogg and Daniel Gaunt), plus Hampton Downs unpredictable nature will mean that any result is possible.
"I can still do that – it's a long shot, but we're not ruling anything out," Murphy told Speedcafe.com.
"We pretty well dominated the first round at Hampton Downs, and clearly we were the fastest car and the best prepared. But in the third race, there was carnage. Anything can happen.
"Missing the round at Ruapuna has thrown my championship around a bit, but we'll go back to Hampton Downs and see where we end up.
"I don't see the top three dominating this weekend, anyway. No one has really dominated this championship. We've seen a few different guys winning races, Johnny McIntyre has really come on strong, but Foggy will get his act together fast, and there are a few others that have shown good speed, including my M3 team-mates (Paul Manuell and Richard Moore)."
Murphy says that he is particularly looking forward to the Hampton Downs event, given it is supported by his sponsor Mike Pero.
"Being the Mike Pero 250, it's a feather in his cap and great to see his continued support of the V8 SuperTourers," he said.
"We'll just give it our best and see where it's all at for the sprint side of the championship."
Unofficial practice will be held on Friday followed by qualifying and Race 1 on Saturday, and two more races on Sunday.
CLICK HERE for Speedcafe.com's past story on the introduction of Angus Fogg and Daniel Gaunt to the field.