FIRST PICS: Slade reveals new-look Lucky 7 Falcon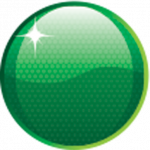 Tim Slade has revealed a new NASCAR-themed livery for his Lucky 7 Racing Falcon.
Slade revealed the new look at Queensland Raceway today as part of Stone Brothers Racing's test day.
The new look represents a major consumer campaign being conducted throughout Lucky 7 stores across Australia. Further details of the competition will be revealed in the coming days.
Slade likes the look and feel of his SBR Ford.
"I'm a big fan of the new Lucky 7 racing livery," said Slade.
"It looks very NASCAR with the logos up near the front hub and the big 47.
"It will certainly stand out amongst the other cars on the track.
"Lucky 7 has done a pretty cool design, when their new promo starts it will all make sense."
Speedcafe.com is playing a significant part in Lucky 7's promotion, with branding from Australia's leading motorsport website across the rear three quarter panel off the #47 Falcon.
The new look Lucky 7 Racing Falcon will have its first race hit-out at Hidden Valley Raceway in two weeks time.