Family entries roll in for Townsville Billy Cart Dash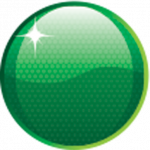 The inaugural Speedcafe.com Townsville Billy Cart Dash has attracted a wide range of entries – from the kids to the 'big' kids.
Over 40 entries will take to the Burke St downhill road at North Ward in Townsville on June 24, with the teams taking part in time trials, downhill races and a team obstacle course.
One of the family entries comes from Ian Gough's family. With the help of his young sons Zac (10) and Max (7), the team has built a billy cart that they hope will offer them speed, but most importantly, give them a lot of fun.
"For me, it's not so much about the day itself, it has been about building of the billy cart with my two sons," Gough told Speedcafe.com.
"We sat down together, sketching, talking and building the billy cart with our own bare hands. That's what's great for me. Going down the hill is just a small part of the adventure.
"It will be a great experience for Zac. He will be the driver and he has become very interested in the whole experience and has taken a lot of inspiration from the movie 'The World's Fastest Indian.'
"I'm looking forward to the whole day."
As well as the prizes on the day, event organisers will select 10 of the best carts from the day to display at the Sucrogen Townsville 400. The carts will be located at the merchandise area during the July 6-8 event.