Earthquake forces Ferrari factory shut down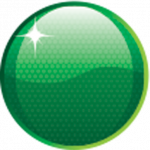 Ferrari has temporarily shut down its Formula 1 factory in Maranello after the region was hit by a second earthquake in just nine days.
The 5.8-magnitude quake occurred some 40 kilometres away from the Scuderia's facility which has suffered no direct damage.
Ferrari confirmed its precautionary suspension of activities via a posting on Twitter page, which read: "After the earthquake, working activity has been suspended for today. All the workers and employees have been allowed to join their families."
At least 16 people are reported to have been killed in the earthquake. Rescue efforts continue.