Tekno Autosports focussed on two-cars for 2013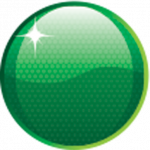 Tekno Autosports is pressing forward with plans to continue as a two car team in next year's V8 Supercars Championship despite an ongoing lack of significant sponsorship and recent speculation of a potential post-season Racing Entitlements Contract reshuffle.
The Queensland-based squad expanded to field two Triple Eight Holden chassis this season, competing with its own Racing Entitlements Contract (raced by Jonathon Webb) and an REC leased from Paul Morris (raced by Michael Patrizi).
The lease of Morris's REC is for one year, with an option for the Webbs to buy it at the end of this year.
While Dick Johnson Racing's insistence that it will find a way to continue to run four cars next year has put a spotlight on the REC market, Tekno Autosport team manager Bruce Jenkins is confident that his squad will remain as a two-car concern.
CLICK HERE for Speedcafe.com's previous story on DJR's 2013 structure
CLICK HERE for DJR's official statement on its plans issued yesterday
"It has to be our focus to remain at two," Jenkins told Speedcafe.com.
"The economies of scale make it better to run two, rather than one. We perform better with two, and I don't see anything changing in the near future.
"Our deal with Holden and Triple Eight has been done, and that plays a big part in our plans for next year.
"We have an agreement with Paul and we will stand by that agreement.
"We will see where everything sits at the end of the year, but I'm looking forward to going into the year with our REC alongside Paul's REC."
The Tekno team has surprised on occasions this year, with both Patrizi and Webb securing strong qualifying and race results.
In the past two rounds, Patrizi has begun to mix it with the leading drivers, including a fourth place finish at Barbagallo Raceway.
Patrizi sits 18th in the V8 Supercars Championship, while Webb is 19th.
"It has been important to have Michael alongside us, and he has grown and matured a hell of a lot in the space of five races," Jenkins said.
"Now, good results are starting to come our way now. Perth was a good result, and Phillip Island was even better.
"It's all about Michael understanding how the car works, how we can get the best from it, and it has started to gel as a two car team.
"We will head to Darwin with our heads held high and see if we can do the same thing."
In other Tekno Autosports news, the team is hosting their annual open day at their Stapylton headquarters this Sunday.
The teams race cars and transporter will be on display, plus a number of other attractions. Gold coin donations will be collected, raising money for the Tour de Cure. The open day will run from 10am to 2pm.