Horner: Red Bull the perfect place for Webber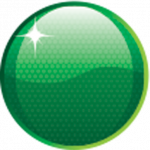 Red Bull Racing team principal Christian Horner says he cannot see why Mark Webber would wish to leave the team at the end of the 2012 season.
The Australian's future continues to be a source of great speculation, with everything from a switch to Ferrari to possible retirement currently being rumoured.
Following a difficult 2011 season that saw Webber dominated by team-mate Sebastian Vettel, the 35-year-old has made a strong start to this year's campaign. Victory at the weekend in Monaco has brought Webber to within three points of championship leader Fernando Alonso.
The 2012/2013 off-season has the potential to dramatically shake-up the top end of the Formula 1 grid with Felipe Massa, Lewis Hamilton and Michael Schumacher among other drivers out-of-contract.
"Why would he want to leave? I think he is a comfortable in the team," said Horner when asked of Webber's future.
"The team knows Mark very well and Mark knows the team very well.
"We are only at race six, and obviously a lot depends on his desire and motivation which, at the moment, looks very clear. He is doing a great job and we are really happy with him."
First joining Red Bull in 2007, Webber has operated on single-season deals with the team during recent years.
According to Horner, Red Bull is in no rush to lock-in a 2013 team-mate for Vettel.
"We have a very open and straightforward relationship with Mark and it (winning in Monaco) certainly does not change that," said Horner.
"It is the same situation that we have had the last couple of years. Let's focus on now and the future will take care of itself."
Webber offered a similar sentiment at the previous event in Barcelona when questioned over the Ferrari rumours.
"I'm not putting any energy into anything else (other than racing). We have a whole season ahead," said Webber.
"I have not signed anything and the road is still very, very long before you start talking about the future."
In other Red Bull Racing news, the FIA will meet over the coming days to assess the legality of vents that appeared on the floor of the RB8s in Monaco.
Understood to have been introduced to improve airflow around the rear wheels, several teams sought the FIA's opinion of the vents at the weekend, although no formal protests were lodged.
The 2012 Formula 1 World Championship continues with the Canadian Grand Prix on June 8-10.
CLICK HERE for Speedcafe.com's Monaco Grand Prix report, result and updated points standings
CLICK HERE for Mark Webber's thoughts after his second career Monaco victory