Fogg and Gaunt confirmed for Hampton Downs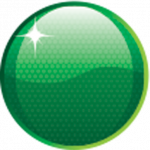 Angus Fogg and Daniel Gaunt will add two extra cars to the V8 SuperTourers field at Hampton Downs this weekend for the fourth round of the series.
Both Fogg and Gaunt unveiled the looks of their new cars at a test at Hampton Downs today.
The additions of Fogg and Gaunt for the Mike Pero 250 – the final sprint round of the year – will take the field to a total of 18 cars.
Fogg, the current NZV8 Champion, has switched full-time to V8 SuperTourers and will run all of the endurance races in the second half of the inaugural season, as well as debuting the car this weekend at Hampton Downs.
Fogg's Commodore has been built in record time and he is looking forward to mixing it with New Zealand's best this weekend.
"Every top line racer wants to test themselves in equal machinery against the best drivers out there and that's exactly what the V8 SuperTourers provide," said Fogg.
"I'm just stoked to be out there and have to say a big thank you to everyone who has made the whole thing possible, as well as those on the team who have worked tirelessly to get the new car on the grid. I'm revved up and ready to go."
Gaunt's Tasman Motorsport Group Falcon, headed by renowned team owner Steve Horne had a solid first hit out at Hampton Downs, with Gaunt reporting only minor issues.
"The car looks just amazing," Gaunt said.
"The attention to detail on the finishing of it is a real credit to the team. Everything has had an awful lot of TLC put into it and I'm really excited about getting out there on Friday to carry on with the initial set-up. It's going to be a great weekend and I'm very, very happy to be a part of it."
Unofficial practice will be held on Friday at Hampton Downs, followed by qualifying and races on Saturday and Sunday.
Jonny Reid leads the V8 SuperTourers championship from Johnny McIntyre and Greg Murphy.