Alan Jones encourages Webber to pursue Ferrari drive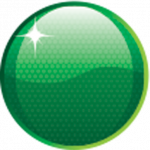 Former World Formula 1 Champion Alan Jones believes that Mark Webber's rumoured switch to Ferrari next season would provide the 35-year-old's career with a "breath of fresh air".
Webber is off-contract with current team Red Bull Racing at the end of the season and is understood to be entertaining the possibility of replacing Felipe Massa at Ferrari.
Jones rates driving for the Italian team alongside winning the Monaco Grand Prix – two feats that Jones came close to but never achieved during his own celebrated Formula 1 career.
"Mark has already done one of the two things that most Formula One drivers would like to do, and that's win Monaco – the other one is to drive for Ferrari," said Jones.
"I'm sure he'd have a look at it. If he goes to Ferrari, it could be a breath of fresh air – it's very prestigious and something really good to have on your CV.
"He gets on extremely well with (Fernando) Alonso, so maybe that could be a good way for him to go.
"Personally, I think that Mark is with a good team (but) having said that, if he signed on with Red Bull next year he's still going to have Vettel as his teammate, which is a pretty hard task."
No Australian driver has raced for the Scuderia in the 63-year history of the World Drivers' Championship.
Red Bull Racing team principal Christian Horner meanwhile says he can't see why Webber would want to leave the Milton Keynes based squad with which he has won nine races over the past four seasons.
CLICK HERE for Speedcafe.com's earlier story