Webber: Monaco win timely for title prospects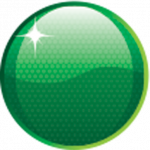 Mark Webber has described winning his first Grand Prix of the season in Monaco as a timely boost for his 2012 World Drivers' Championship prospects.
The Australian now sits equal second in the standings with team-mate Sebastian Vettel after the first six races – the duo just three points adrift of leader Fernando Alonso.
Webber sat fifth prior to Monaco, having opened the season with four fourth place finishes before enduring a tough run to 11th place in the Spanish Grand Prix.
CLICK HERE for Speedcafe.com's race report, results and points
"It's timely off the back of a difficult weekend for us in Barcelona, through a few small things that we got wrong, and ultimately we paid for that with no points in Barcelona," said Webber after taking his second Monaco victory in three years.
"Up until then, generally, we've got the maximum out of most weekends, and that was the case this weekend. That's all we can keep doing, is getting the most out of each weekend."
In a season that has started with six different winners from the first six races, Webber emphasised the importance of consistency in putting together a successful title campaign.
"In Shanghai, Nico (Rosberg) was untouchable, Barcelona the Williams was quick, so we need to be scoring all the time and then when days like this come along you just cannot let them go at all," he said.
"You have to grab them with both hands and feet and hang on to them like hell. That was the plan today but consistency is nice, but wins are what wins championships – well, DNFs can shag championships as well, but you need to win and then keep consistent."
Webber's current position is in stark contrast to that faced by the Red Bull Racing pilot this time last year, where he left Monaco a full 64 points adrift of Vettel.
CLICK HERE for a full Q&A with Webber following his Monaco victory