Q&A: Mark Webber on his second Monaco GP win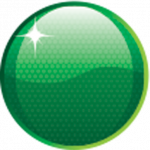 Mark Webber kick-started his assault on the 2012 World Drivers' Championship with his first victory of the season in Monaco.
The result marked Webber's second win in the sport's crown jewel race in the last three years, and also ensured the Australian would become the season's sixth different winner in its first six races.
CLICK HERE for Speedcafe.com's race report, results and points
The Australian spoke to the media in Monaco after the race.
QUESTION: Mark, your second Monaco win, you won't have a closer one than that, how are you feeling?
MARK WEBBER: I'm feeling incredible mate. It was a very interesting race. Reasonably straightforward at the start: getting the gap on the Supersofts, just managing it with Nico. Obviously we had a bit of a gap over the rest as well, so both of us were getting away, and it was just a matter then of trying to get back into a reasonable gap.
Also, the weather was threatening around that pit stop window as well and we weren't sure if we should go a bit longer there and put a set of inters on if it rained or whatever. But Nico went for it, went early with the undercut, so obviously a few people had to react to his first chess move, and then the next phase of the race was very strange.
It was very hard to get the prime tyre warmed up, and Seb, obviously, had his in and it wasn't wearing down that much. So he was then coming back into the picture with his strategy. We were all trying to get temperature and at the start of the stint I had very, very low front grip and I had to manage that and move the brake balance around and things like that trying to get everything organised, and (I was) managing Nico and everyone else.
But also, Seb's going 'Hmmm, this is interesting', so I didn't want him to get the magic 21 seconds, to make sure he couldn't do the stop and get the victory – that wasn't part of the plan. I managed to sort that out and I could concentrate on Nico again and then get the car to the end.
But the rain – as Fernando said coming across in the car, there were times when he was praying for rain, saying 'good, come on, rain, rain', and then when it started he was saying, 'no, no, I don't want it to rain'. I think it was like that for everybody, except for me, because the first guy there is always tricky. So, amazing day for the team and myself. Yeah, so I'm really, really happy to have won here again. A great memory for me. Fantastic.
QUESTION: The start, obviously, was decisive and as you say, you got a good one. It's not always been your strength. Tell us about today's.
WEBBER: Yeah, it went well. The first initial getaway was very good and control after that was good, but I knew straight away it was enough to get to Turn 1 in good shape, so that was important. The next thing was the pit stop. When Nico went two laps short – aggressive underneath me in terms of pit stop, I thought 'I hope he can't get the tyres in'. But I was happy.
Obviously I have full trust in the guys doing the strategy that he wasn't doing much more than me or in traffic or whatever. So that was the next key phase and then obviously down to the driver in terms of concentration to the maximum.
QUESTION. You're the sixth different winner in the first six grands prix of the season – never happened before in Formula One. What's it like to be part of this amazing season?
WEBBER: Pretty good. I think we're a little bit… like Fernando said, it's up and down quali and the races are hard to predict so even for us, how we judge how the grand prix is going to unfold is not particularly straightforward. That is sometimes frustrating for us, because we'd like to push the limit and get the most out of everything we have, but we have to leave margin in not only strategy but also in driving and all that sort of stuff. So it's different to how it was in the past.
Maybe we'll have seven different winners after Montreal, you never know. But hopefully we can get a bit of routine now. I think we got the maximum; we absolutely got the maximum out of this weekend. We were very, very fortunate to get pole. I was very, very happy with my lap. Then we knew that he race was our, not to lose, but it was a very, very special victory for us today. So, more to come hopefully.
QUESTION: Were your settings very different from Seb's? And is it one of the keys to your victory today?
WEBBER: I think, in general, qualifying has gone very well for me this year. Seb got me once in Bahrain, the rest have gone for well for me. Set-up-wise, we've always been pretty close, we always work very well as a team, to get the most out of both cars. He made some changes before qualifying, which – it looks in hindsight he wasn't particularly happy with. That's how it is sometimes for us drivers. Obviously we get it wrong and we get it right.
Round here, if you haven't got the confidence, then you're not quick, which happened with Seb. He didn't have the confidence in qualifying and he couldn't produce the times, so that can happen at any venue.
If you want to look at the battle between us then it was key that obviously qualifying went well for me but then I had my own battle with these guys, so if I just relaxed and tried to bed in by one tenth, I would have qualified eighth, so I need to keep my finger out and keep going.
QUESTION: You and Seb are tied three points behind Fernando. You've said before that wins are what you really need for a championship; you got 25 points today. How much does that boost your championship bid?
WEBBER: It's timely off the back of a difficult weekend for us in Barcelona, through a few small things that we got wrong, and ultimately we paid for that with no points in Barcelona. Up until then, generally, we've got the maximum out of most weekends, and that was the case this weekend. So that's all we can keep doing, is getting the most out of each weekend.
In Shanghai, Nico was untouchable, Barcelona the Williams was quick. So we need to be scoring all the time and then when days like this come along you just cannot let them go at all. You have to grab them with both hands and feet and hang on to them like hell. That was the plan today but consistency is nice, but wins are what wins championships – well, DNFs can shag championships as well, but you need to win and then keep consistent.
QUESTION: Last year, at the same Grand Prix, you had a completely different situation than you have today, mainly compared to your teammate. He had won several races, you nothing, even inside the team it was different. Can you tell us what is the big difference between last year and this year?
WEBBER: Yeah, last year was a little bit of a mystery to be honest. The gap sometimes was really really extreme and it was hard for me to understand why it was like that sometimes. I think there was also a factor of me getting on top of the tyres but it wasn't all of it. I didn't feel that I had lost that much form but as the season went on, obviously things got a bit closer and a little bit better. But you're correct in your question, the first five months was very tough and I was in a different category to the other car, whereas this year it's much much more like 2009 or 2010, which is nice.
QUESTION: Red Bull Racing won today and the last two Grands Prix in Monaco. How do you guys do it?
WEBBER: Well, we've been on pole position for the last three years here as well, which is a big help. 2010 was a similar race – actually the last three have been similar. I think they've all been one stop races, obviously different safety cars. Sebastian had a red flag to help him a little bit to get him over the line last year, but generally I think that we've had a very very good car every time we've come here.
I think this year is probably the weakest car we've had here in the three years that we've come here, but it was still enough to win, so the other years were a little bit more straightforward, this one was much much more difficult. I don't know, maybe the guys are drinking a lot of Red Bull and it gets them in the zone for the special weekend, but they're very fortunate we've won three in row here and it's a brilliant effort from the team.