Kasey Kahne scores first Hendrick win at Charlotte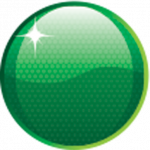 Kasey Kahne has celebrated his 300th career start in NASCAR's Sprint Cup Series by taking victory in the Coca-Cola 600.
The #5 Chevrolet led home Denny Hamlin by 4.3s at the end of NASCAR's longest race to give Kahne his first win since joining Hendrick Motorsports at the beginning of the 2012 season.
Hamlin had joined Dale Earnhardt Jr in staying on the race track when what would prove to be the final yellow flew with 81 laps remaining.
Kahne and the remaining lead lap runners took two tyres, allowing the former Red Bull Racing driver to assume the lead from Hamlin just eight laps after the restart.
The final top 10 was rounded out by Kyle Busch, Greg Biffle, Brad Keselowski, Earnhardt Jr, Jeff Gordon, Kevin Harvick, Carl Edwards and Matt Kenseth.
Biffle led a race-high 204 laps but did not have the pace when it mattered in the final stint.
Jimmie Johnson was one spot out of the top 10 having earnt a drive-through penalty for leaving his final pitstop with a fuel can still attached to his Hendrick Chevrolet. Johnson had been running third prior to the incident.
It was a disappointing evening for Australian Marcos Ambrose, who led during the opening stages of the race before losing several laps with a left-front hub failure just past the halfway mark. Ambrose eventually finished 33 laps down in 32nd position.
"It's just a real shame for our team, it's the story of our year, every time we put ourselves in a great position (to win), we have crazy things go wrong," said Ambrose afterward.
"I've been in NASCAR for seven years now and never melted a hub down. It's a shame it was tonight when we were running so strong."
The race featured a total of just five cautions, with a mistake from Travis Kvapil on Lap 170 adding to four full-course yellows for debris.
The results see Biffle extend his championship lead over team-mate Kenseth to 10 points after 12 of 36 races.
See below for the full race result
| | | | | | | | |
| --- | --- | --- | --- | --- | --- | --- | --- |
| FIN | ST | DRIVER | MAKE | SPONSOR | PTS/BNS | LAPS | STATUS |
| 1 | 7 | Kasey Kahne | Chevrolet | Quaker State | 47/1 | 400 | Running |
| 2 | 8 | Denny Hamlin | Toyota | FedEx Ground | 43/1 | 400 | Running |
| 3 | 17 | Kyle Busch | Toyota | M&M's Red, White & Blue | 42/1 | 400 | Running |
| 4 | 4 | Greg Biffle | Ford | Fastenal | 42/2 | 400 | Running |
| 5 | 24 | Brad Keselowski | Dodge | Miller Lite | 40/1 | 400 | Running |
| 6 | 12 | Dale Earnhardt Jr. | Chevrolet | National Guard 'An American Salute' | 38/0 | 400 | Running |
| 7 | 23 | Jeff Gordon | Chevrolet | Drive to End Hunger | 38/1 | 400 | Running |
| 8 | 14 | Kevin Harvick | Chevrolet | Budweiser Folds of Honor | 37/1 | 400 | Running |
| 9 | 28 | Carl Edwards | Ford | Fastenal | 35/0 | 400 | Running |
| 10 | 20 | Matt Kenseth | Ford | Fastenal | 34/0 | 400 | Running |
| 11 | 3 | Jimmie Johnson | Chevrolet | Lowe's Patriotic | 33/0 | 400 | Running |
| 12 | 15 | Martin Truex Jr. | Toyota | NAPA Auto Parts | 32/0 | 400 | Running |
| 13 | 5 | Clint Bowyer | Toyota | 5-hour Energy | 31/0 | 398 | Running |
| 14 | 16 | Ryan Newman | Chevrolet | U.S. Army | 30/0 | 398 | Running |
| 15 | 9 | Paul Menard | Chevrolet | Menards / Serta | 29/0 | 398 | Running |
| 16 | 1 | Aric Almirola | Ford | U.S. Air Force | 29/1 | 398 | Running |
| 17 | 10 | Regan Smith | Chevrolet | Furniture Row Racing | 27/0 | 398 | Running |
| 18 | 18 | Landon Cassill | Toyota | Burger King Real Fruit Smoothies | 27/1 | 398 | Running |
| 19 | 22 | Jeff Burton | Chevrolet | Wheaties | 25/0 | 398 | Running |
| 20 | 29 | Juan Montoya | Chevrolet | Target | 24/0 | 398 | Running |
| 21 | 31 | Jamie McMurray | Chevrolet | Bass Pro Shops / Arctic Cat | 23/0 | 397 | Running |
| 22 | 25 | Casey Mears | Ford | GEICO | 22/0 | 397 | Running |
| 23 | 19 | Joey Logano | Toyota | Dollar General | 21/0 | 397 | Running |
| 24 | 13 | Trevor Bayne | Ford | Motorcraft | 0 | 397 | Running |
| 25 | 21 | Tony Stewart | Chevrolet | Office Depot / Mobil 1 | 19/0 | 397 | Running |
| 26 | 39 | David Gilliland | Ford | ModSpace | 18/0 | 397 | Running |
| 27 | 42 | Kurt Busch | Chevrolet | Phoenix Construction Services | 17/0 | 396 | Running |
| 28 | 26 | Bobby Labonte | Toyota | Kingsford | 16/0 | 396 | Running |
| 29 | 37 | Travis Kvapil | Toyota | Dr Pepper | 15/0 | 395 | Running |
| 30 | 40 | Danica Patrick | Chevrolet | GoDaddy.com | 0 | 395 | Running |
| 31 | 41 | T.J. Bell | Ford | Green Smoke | 0 | 390 | Running |
| 32 | 2 | Marcos Ambrose | Ford | DEWALT | 13/1 | 367 | Running |
| 33 | 11 | AJ Allmendinger | Dodge | Shell / Pennzoil | 11/0 | 361 | Running |
| 34 | 6 | Mark Martin | Toyota | Aaron's Armed Forces Foundation | 10/0 | 338 | Out of Race |
| 35 | 30 | David Ragan | Ford | Al's Liners / Scorpion Coatings | 10/1 | 281 | Out of Race |
| 36 | 32 | Michael McDowell | Ford | Presbyterian Healthcare System | 8/0 | 228 | Out of Race |
| 37 | 38 | Scott Speed | Ford | Jordan's Truck Sales | 7/0 | 136 | In Pit |
| 38 | 35 | David Stremme | Toyota | Inception Motorsports | 6/0 | 86 | In Pit |
| 39 | 34 | Stephen Leicht * | Chevrolet | Little Joe's Autos / Precon | 5/0 | 74 | In Pit |
| 40 | 36 | Dave Blaney | Chevrolet | SealWrap | 4/0 | 54 | Out of Race |
| 41 | 43 | Joe Nemechek | Toyota | Global Barter Corp | 0 | 47 | In Pit |
| 42 | 27 | Cole Whitt | Chevrolet | Turn One Racing | 0 | 33 | In Pit |
| 43 | 33 | Josh Wise * | Ford | MDS Transport | 1/0 | 15 | In Pit |
See below for the updated points standings
| | | |
| --- | --- | --- |
| RANK | DRIVER | POINTS |
| 1 | Greg Biffle | 453 |
| 2 | Matt Kenseth | 443 |
| 3 | Denny Hamlin | 437 |
| 4 | Dale Earnhardt Jr. | 435 |
| 5 | Jimmie Johnson | 405 |
| 6 | Martin Truex Jr. | 404 |
| 7 | Kevin Harvick | 398 |
| 8 | Kyle Busch | 391 |
| 9 | Tony Stewart | 388 |
| 10 | Carl Edwards | 372 |
| 11 | Brad Keselowski | 368 |
| 12 | Clint Bowyer | 366 |
| 13 | Ryan Newman | 337 |
| 14 | Paul Menard | 337 |
| 15 | Kasey Kahne | 330 |
| 16 | Joey Logano | 314 |
| 17 | Jeff Burton | 300 |
| 18 | Juan Montoya | 296 |
| 19 | Aric Almirola | 291 |
| 20 | Marcos Ambrose | 287 |
| 21 | Jamie McMurray | 286 |
| 22 | Jeff Gordon | 279 |
| 23 | Regan Smith | 265 |
| 24 | AJ Allmendinger | 264 |
| 25 | Kurt Busch | 255 |
| 26 | Mark Martin | 252 |
| 27 | Bobby Labonte | 242 |
| 28 | Casey Mears | 231 |
| 29 | David Gilliland | 202 |
| 30 | David Ragan | 198 |
| 31 | Landon Cassill | 181 |
| 32 | Travis Kvapil | 163 |
| 33 | David Reutimann | 162 |
| 34 | Dave Blaney | 161 |
| 35 | David Stremme | 92 |
| 36 | J.J. Yeley | 80 |
| 37 | Brian Vickers | 66 |
| 38 | Michael McDowell | 65 |
| 39 | Brendan Gaughan | 50 |
| 40 | Ken Schrader | 47 |
| 41 | Terry Labonte | 42 |
| 42 | Tony Raines | 41 |
| 43 | Josh Wise* | 41 |
| 44 | Michael Waltrip | 26 |
| 45 | Stephen Leicht* | 14 |
| 46 | Hermie Sadler | 13 |
| 47 | Scott Riggs | 13 |
| 48 | Scott Speed | 11 |
| 49 | Bill Elliott | 7 |
| 50 | Robby Gordon | 6 |
| 51 | Trevor Bayne | 0 |
| 52 | Sam Hornish Jr. | 0 |
| 53 | Ricky Stenhouse Jr. | 0 |
| 54 | Mike Bliss | 0 |
| 55 | Robert Richardson Jr. | 0 |
| 56 | Elliott Sadler | 0 |
| 57 | Reed Sorenson | 0 |
| 58 | Joe Nemechek | 0 |
| 59 | Danica Patrick | 0 |
| 60 | T.J. Bell | 0 |
| 61 | Cole Whitt | 0 |
| 62 | Mike Skinner | 0 |
| 63 | Timmy Hill | 0 |
| 64 | Tim Andrews | 0 |
| 65 | Jeff Green | 0 |
| 66 | Stacy Compton | 0 |
| 67 | Mike Wallace | 0 |
| 68 | Kenny Wallace | 0 |