DJR issues statement on 2013 plans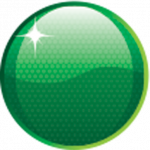 Dick Johnson Racing has reacted to the weekend's confirmation that Charlie Schwerkolt will move his Racing Entitlements Contract to Ford Performance Racing next season by issuing an official statement on its position.
A former co-owner of DJR, Schwerkolt has leased to DJR the license currently being used to run James Moffat's #18 Norton Falcon since splitting from the team's ownership structure at the end of 2010.
Amid widespread speculation on its ability to attract another license for next season, the DJR statement underlines the team's intention to find a way to continue under its new-for-2012 four-car guise.
"Dick Johnson Racing remains focussed on completing the current V8 Supercars Championship Season," reads the statement.
"We have known since the start of 2011 that one of the current Racing Entitlement Contracts, leased to DJR for 2011 and 2012 Seasons, would return to Charlie Schwerkolt at the end of this year.
"We continue to review our options for next year and beyond, but are intent on continuing to operate as a four-car team, based out of the Dick Johnson Racing Headquarters in Stapylton, QLD."
The statement also includes a comment from DJR owner and principal Dick Johnson.
"Against all the odds, we've been here for over 30 years and we intend to be here for a whole lot longer," he said.
Steven Johnson is currently the highest placed of DJR's four drivers in the 2012 V8 Supercars Championship, with the #17 entry sitting 15th after the first 11 races.
CLICK HERE for Speedcafe.com's earlier story on DJR's 2013 situation
CLICK HERE for Speedcafe.com's story confirming Schwerkolt's 2013 plans