Dario Franchitti takes his third Indy 500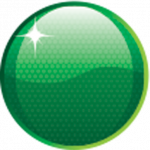 Not even an early pitlane incident or a final lap battle could stop Dario Franchitti from winning his third Indianapolis 500.
The Scotsman was spun in the pits on lap #15 of 200 by EJ Viso. His Chip Ganassi Racing crew turned him around, changed his nose cone and then he went to work.
Re-starting 29th over the next 50 laps he climbed back into the top three, as he work with team-mate Scott Dixon.
Also in the mix was Japan's Takuma Sato, who took the battle right to the final lap when he made a move at Turn #1 which saw him spin off into the wall handing Franchitti the win from Dixon and Tony Kanaan.
The race featured a record 35 lead changes from 10 different drivers.
An emotional Franchitti dedicated the victory to Michael Wanser, the son of Ganassi team manager Barry who died from leukaemia, along with defending Indy 500 Champion the late Dan Wheldon.
"What a race – what a race," said Franchitti.
"I think DW (Dan Wheldon) would be proud of us coming from the back and that last lap with Takuma.
"When I looked at those in front as it came down to the end they were all friends of Dan and that summed it up.
"I have to say thank you to Honda. We had a tough qualifying run, but those guys work so hard. All my wins have come with Honda and this means the world to me.
"Man this is Indianapolis – three times a winner. To have my name either side of Dan's means more than anything."
After starting on the pole and being in the mix at the front over the first 50 laps, Australia's Ryan Briscoe slipped back down the order before charging through to fifth place at the end.
"They were able to run more downforce than us and still have the power down the straights," said Briscoe.
"I think the heat today hurt us for horsepower.
"I was going to give it a go and with six laps to go the anything can happen, but that last accident stopped our run on the final lap.
"There's no doubt we raced."
Will Power's Indy 500 hopes ended on lap #81 when Mike Conway lost control in front of him and the championship leader was left with nowhere to go. Power's car got underneath Conway's and turned it on its side along the wall. Both drivers were OK after the spectacular accident.
Power's Penske team-mate Helio Castroneves was lucky to avoid a bouncing wheel as he came upon the scene. The Brazilian telling his crew the dislodged wheel may have touched his right front.
New Zealander Wade Cunningham's first Indianapolis 500 was troubled from the outset with electrical problems forcing him to make multiple stops. The Kiwi forced out having completed only 42 laps.
An early day for former F1 driver Jean Alesi after both he and Simona de Salvestro were black-flagged for running too slow. The only two runners with the Lotus engines, both parked their cars just 12 laps in.
2012 Indianapolis 500 : Results
| | | | | |
| --- | --- | --- | --- | --- |
| Pos | Driver | Gap | Start | Comment |
| 1 | Dario Franchitti | 0 | 16 | Running |
| 2 | Scott Dixon | 0.0295 | 15 | Running |
| 3 | Tony Kanaan | 0.0677 | 8 | Running |
| 4 | Oriol Servia | 2.9166 | 27 | Running |
| 5 | Ryan Briscoe | 3.6721 | 1 | Running |
| 6 | James Hinchcliffe | 4.0962 | 2 | Running |
| 7 | Justin Wilson | 4.2430 | 21 | Running |
| 8 | Charlie Kimball | 4.6056 | 14 | Running |
| 9 | Townsend Bell | 5.6168 | 20 | Running |
| 10 | Helio Castroneves | 7.6352 | 6 | Running |
| 11 | Rubens Barrichello | 7.9240 | 10 | Running |
| 12 | Alex Tagliani | 8.2543 | 11 | Running |
| 13 | Graham Rahal | 8.7539 | 12 | Running |
| 14 | JR Hildebrand | 11.3423 | 18 | Running |
| 15 | James Jakes | 13.4494 | 17 | Running |
| 16 | Simon Pagenaud | 14.1382 | 23 | Running |
| 17 | Takuma Sato | -1 lap | 19 | Contact |
| 18 | EJ Viso | -1 lap | 9 | Running |
| 19 | Michel Jourdain | -1 laps | 22 | Running |
| 20 | Sebastien Bourdais | -1 lap | 25 | Running |
| 21 | Ed Carpenter | -1 lap | 28 | Running |
| 22 | Katherine Legge | -1 lap | 30 | Running |
| 23 | Ana Beatriz | -10 laps | 13 | Running |
| 24 | Marco Andretti | -13 laps | 4 | Contact |
| 25 | Josef Newgarden | -39 laps | 7 | Mechanical |
| 26 | Sebastian Saavedra | -57 laps | 24 | Electrical |
| 27 | Ryan Hunter-Reay | -77 laps | 3 | Suspension |
| 28 | Will Power | -121 laps | 5 | Contact |
| 29 | Mike Conway | -122 laps | 29 | Contact |
| 30 | Bryan Clauson | -154 laps | 31 | Mechanical |
| 31 | Wade Cunningham | -158 laps | 26 | Electrical |
| 32 | Simona de Silvestro | -190 laps | 32 | 105 Percent Rule |
| 33 | Jean Alesi | -191 laps | 33 | 105 Percent Rule |
Here is the Foxsports News report

Race Log
Lap #1 Ryan Briscoe was pipped at the line by James Hinchcliffe for the lead at the line
Lap #2 Briscoe takes the lead as multiple lead swaps start to occur
Lap #11 Simona de Salvestro into the pits – too slow
Lap #12 Jean Alesi into the pits – too slow
Lap #14 CAUTION #1 – Bryan Clauson spins – doesn't hit anything
Lap #15 Everyone pits
EJ Viso hits Dario Franchitti in pitlane & spins – new nose cone for Franchitti
Hinchcliffe leads Briscoe – Will Power 9th – Franchitti 29th
Lap #19 RE-START – Briscoe back to the lead in a wild pack
Lap #20 Marco Andretti into the lead from Briscoe
Lap #22 Briscoe back to the lead from Andretti & Hinchcliffe
Lap #24 Andretti to the lead from Briscoe
Lap #25 9 lead changes already between 3 drivers : Briscoe, Hinchcliffe & Andretti
Lap #44 Hinchcliffe starts round of green flag pit stops from 2nd place
Lap #45 Andretti pits from the lead – Briscoe & Power pits with a lot of cars
Lap #48 Helio Castroneves has slow stop – stuck right-rear
Lap #49 Scott Dixon & Franchitti pit – Honda cars get better fuel mileage than the Chevrolet
Lap #50 Charlie Kimball the last car to stop – Honda
Lap #50 1. Andretti 2. Dixon 3. Hinchcliffe 4. Briscoe 5. Takuma Sato 6. Power 7. Tony Kanaan 8. Rahal 9. Franchitti 10. Mike Conway
Lap #57 Briscoe passes Hinchcliffe for 3rd
Lap #60 Hinchcliffe passes Briscoe for 3rd – Andretti in front from Dixon
Lap #63 Briscoe back to 5th after Sato moves into 4th
Lap #65 Tony Kanaan pits out of sequence from 7th with handling issues
Lap #66 Sato up to 3rd passing Hinchcliffe
Lap #70 Briscoe into 4th ahead of Hinchcliffe
Lap #72 Satu very close to hitting the turn #4 wall
Lap #73 Franchitti passes Briscoe for 4th
Lap #74 Franchitti passes Sato for 3rd
Lap #75 Andretti pits from the lead – Hinchcliffe & Ryan Hunter-Reay also stops
Lap #76 Briscoe, Power & Castroneves pit together
Lap #77 Dixon leads from Franchitti
Lap #79 Dixon & Franchitti pit
Lap #80 Kimball pits from the lead – again the last car to pit
Lap #81 CAUTION #2 – Will Power in heavy accident with Mike Conway
Lap #88 RE-START – Andretti leads – Briscoe 8th
Lap #90 CAUTION #3 – Anna Beatriz spins & Ed Carpenter also touches the wall
Lap #92 Some drivers pit including Andretti, Sato, Hinchcliffe & Briscoe
Dixon & Franchitti stay out with Hunter-Reay
Lap #95 RE-START – Dixon leads
Lap #100 1. Dixon 2. Franchitti 3. Hunter-Reay 4. Rahal 5. Sato 6. Justin Wilson 7. Kimball 8. JR Hildebrand 9. Andretti 10. Castroneves
Lap #113 Hunter-Reay pits – top 6 spots now all Hondas
Lap #119 Franchitti pits from 2nd
Lap #120 Dixon pits from the lead – Sato into 1st 7th different leader & 18th lead change
Lap #123 Andretti pits from 4th & Briscoe from 7th
Lap #125 Hunter-Reay slowing
Lap #125 Rubens Barrichello leads then pits
Lap #126 Sato leads from Franchitti & Dixon – Briscoe 14th
Lap #145 Andretti pits from 4th
Lap #146 CAUTION #4 – Sebastian Saavadra stopped on the pit exit road
Lap #148 All the leaders pit
Lap #150 1. Sato 2. Franchitti 3. Dixon 4. Hinchcliffe 5. Wilson 6. Kimball 7. Briscoe 8. Kanaan 9. Castroneves 10. Barrichello
Lap #151 Andretti pits to top-off – running 17th
Lap #153 RE-START
Lap #153 Franchitti leads for the first time
Lap #154 Dixon into 2nd – Sato 3rd
Lap #160 Dixon to the front from Franchitti & Sato
Lap #161 Franchitti to 1st – lead change #25
Lap #162 Dixon back into the lead
Lap #163 CAUTION #5 – Josef Newgarden stopped on track
Lap #166 Everyone pits – outside the fuel window
Lap #167 1. Dixon 2. Franchitti 3. Sato 4. Wilson 5. Kimball 6. Kanaan 7. Ed Carpenter 8. Briscoe 9. Barrichello 10. Castroneves
Lap #171 RE-START
Lap #171 Franchitti leads Dixon & Sato
Lap #173 Dixon into the lead
Lap #176 Franchitti to the lead from Dixon, Sato, Carpenter & Kanaan – Briscoe 10th
Lap #138 Dixon to the lead – news record of lead changes 30 in total
Lap #180 CAUTION #6 – Carpenter spins while running 5th : Briscoe just misses him
Lap #182 No one stops
Lap #182 1. Franchitti 2. Dixon 3. Wilson 4. Sato 5. Kanaan 6. Hinchcliffe 7. Kimball 8. Briscoe 9.Barrichello 10. Andretti
Lap #184 RE-START – Kanaan leads Franchitti and Briscoe
Lap #185 Franchitti to the lead
Lap #186 Dixon passes Briscoe for 3rd
Lap #187 Kanaan to the lead
Lap #187 CAUTION #7 – Andretti crashes
Lap #190 1. Kanaan 2. Franchitti 3. Dixon 4. Briscoe 5. Wilson 6. Hinchcliffe 7. Sato 8. Oriol Servia 9. Barrichello 10. Townsend Bell
Lap #194 RE-START – Franchitti into 1st & 2nd – Kanaan to 3rd
Lap #195 Dixon into the lead
Lap #196 Franchitti to the lead
Lap #197 Dixon to the lead
Lap #198 Franchitti to the lead and takes Sato with him
Lap #199 CAUTION #8 – Sato crashes while trying to take the lead going into turn #1
Lap #200 1. Franchitti 2. Dixon 3. Kanaan 4. Servia 5. Briscoe 6. Hinchcliffe 7. Wilson 8. Kimball 9. Bell 10. Castroneves