Sebastien Loeb wins Acropolis Rally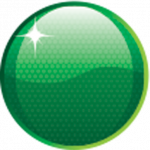 Sebastien Loeb has won his third Acropolis Rally and in doing so increased his lead in the World Rally Championship standings to 30 points.
The Citroen star started the final day with a 10.2 second lead over Petter Solberg, but the Ford driver crashed out on the opening stage of the day, ending any serious challenge for the Frenchman.
Loeb collected his 71st career victory, despite stopping on one stage to change a flat tyre and then completed the day with victory on the Power Stage.
"This rally was so long and difficult," said Loeb.
"We had some fortune in the morning, but in general we had to fight really hard. It was really good. I tried to always keep my rhythm and do what I felt. I tried to manage the car and the tyres.
"I believe that everybody has done a great rally, Mikko, Petter and Jari-Matti."
After Solberg's crash where he tore a rear wheel off his car after striking a tree – promoted Loeb's team-mate Mikko Hirvonen up to second with Jari-Matti Latvala securing the final podium place in third. The Finn marked his return from injury by claiming 10 fastest stage times.
Behind Latvala, Mads Østbergmoved into third overall in the WRC standings by finishing fourth. Martin Prokop and Thierry Neuville also continued their strong scoring runs in fifth and sixth respectively.
The next round of the World Rally Championship will be Rally New Zealand outside of Auckland on 22-24 June.

Acropolis Rally – Final results
| | | | | |
| --- | --- | --- | --- | --- |
| Position | Driver | Team | Car | Time |
| 1 | Sebastien Loeb | Citroen Total WRT | Citroen DSR3 WRC | 4:42:03.3 |
| 2 | Mikko Hirvonen | Citroen Total WRT | Citroen DSR3 WRC | +0:40.0 |
| 3 | Jari-Matti Latvala | Ford WRT | Ford Fiesta RS WRC | +3:04.8 |
| 4 | Mads Østberg | Adapta World Rally Team | Ford Fiesta RS WRC | +6:16.4 |
| 5 | Martin Prokop | Czech Ford National Team | Ford Fiesta RS WRC | +7:46.5 |
| 6 | Thierry Neuville | Citroen Junior Team | Citroen DSR3 WRC | +9:41.4 |
| 7 | Sebastien Ogier | Volkswagen Motorspor | Skoda Fabia S 2000 | +12:59.9 |
| 9 | Ott Tanak | M-Sport | Ford Fiesta RS WRC | +20:12.2 |
| 10 | Abdulaziz Al-Kuwari | Seashore Qatar Rally Team | John Cooper Works Mini | +23:18.9 |
Drivers Championship 
| | | |
| --- | --- | --- |
| Position | Driver | Points |
| 1 | Sebastien Loeb | 119pts |
| 2 | Mikko Hirvonen | 89pts |
| 3 | Mads Østberg | 80pts |
| 4 | Petter Solberg | 73pts |
| 5 | Jari-Matti Latvala | 45pts |
| 6 | Evgeny Novikov | 43pt |
Manufacturers Championship
| | | |
| --- | --- | --- |
| Position | Driver | Points |
| 1 | Citroen Total WRT | 194pts |
| 2 | Ford WRT | 121pts |
| 3 | M-Sport Ford WRT | 91pts |
| 4 | Citroen Junior WRT | 42pts |
| 5 | Qatar WRT | 37pts |
| 6 | Adapta WRT | 27pts |