Mark Webber holds on for Monaco GP victory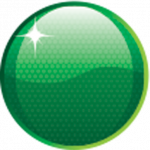 Mark Webber has held off a train of rivals to take victory in an intense Monaco Grand Prix.
Webber led home Nico Rosberg, Fernando Alonso, Sebastian Vettel and Lewis Hamilton, with the top five covered by just 4.1s at the end of 78 laps of racing.
Felipe Massa, Paul di Resta, Nico Hulkenberg, Kimi Raikkonen and Bruno Senna rounded out the top 10.
The result is Webber's second Monaco victory in three years, and sees the Australian become the sixth different winner in the first six races of the 2012 season.
Webber held his lead over fellow front-row starter Rosberg into the first corner, and maintained the advantage when pitting two laps later than the German at the first round of stops.
The leading drivers had held off on making their first stops due to reports of impending rain that never truly arrived.
Vettel, who was the only driver to start the race on the prime tyre, led the middle phase of the race as he completed a long first stint.
Webber returned to the front when Vettel finally pitted with 32 laps remaining, and managed to hold onto the top spot for the duration.
A comfortable 2s lead shrunk to as little as 0.5s over the last 10 laps as a brief shower saw Webber drive increasingly conservatively. Track position proved king however, with the top six drivers maintaining their places to the flag.
Michael Schumacher was the hard luck story of the race – eventually retiring after his Mercedes developed a gearbox problem while running seventh in the closing stages.
Schumacher had been involved in a spectacular collision with Romain Grosjean on the run to the first corner that  spun the Lotus across the circuit. Pastor Maldonado, Pedro de la Rosa and Kamui Kobayashi also sustained race-ending damage in the incident.
Charles Pic and Daniel Ricciardo were both on the retirements list due to mechanical problems, while Jenson Button failed to see the chequered flag after a race-long battle with Heikki Kovalainen ended with a spin from the McLaren at Turn 15.
Alonso now leads the championship standings on 76 points – three clear of Vettel and Webber. Nico Rosberg and Lewis Hamilton round out the top five.
See below for the full race result
| | | | | | |
| --- | --- | --- | --- | --- | --- |
| Pos | Driver | Team | Laps | Time/Retired | Grid |
| 1 | Mark Webber | Red Bull Racing-Renault | 78 | Winner | 1 |
| 2 | Nico Rosberg | Mercedes | 78 | +0.6 secs | 2 |
| 3 | Fernando Alonso | Ferrari | 78 | +0.9 secs | 5 |
| 4 | Sebastian Vettel | Red Bull Racing-Renault | 78 | +1.3 secs | 9 |
| 5 | Lewis Hamilton | McLaren-Mercedes | 78 | +4.1 secs | 3 |
| 6 | Felipe Massa | Ferrari | 78 | +6.1 secs | 7 |
| 7 | Paul di Resta | Force India-Mercedes | 78 | +41.5 secs | 14 |
| 8 | Nico Hulkenberg | Force India-Mercedes | 78 | +42.5 secs | 10 |
| 9 | Kimi Räikkönen | Lotus-Renault | 78 | +44.0 secs | 8 |
| 10 | Bruno Senna | Williams-Renault | 78 | +44.5 secs | 13 |
| 11 | Sergio Perez | Sauber-Ferrari | 77 | +1 Lap | 23 |
| 12 | Jean-Eric Vergne | STR-Ferrari | 77 | +1 Lap | 16 |
| 13 | Heikki Kovalainen | Caterham-Renault | 77 | +1 Lap | 17 |
| 14 | Timo Glock | Marussia-Cosworth | 77 | +1 Lap | 19 |
| 15 | Narain Karthikeyan | HRT-Cosworth | 76 | +2 Laps | 22 |
| 16 | Jenson Button | McLaren-Mercedes | 70 | +8 Laps | 12 |
| Ret | Daniel Ricciardo | STR-Ferrari | 65 | +13 Laps | 15 |
| Ret | Charles Pic | Marussia-Cosworth | 64 | +14 Laps | 21 |
| Ret | Michael Schumacher | Mercedes | 63 | +15 Laps | 6 |
| Ret | Vitaly Petrov | Caterham-Renault | 15 | Electrical | 18 |
| Ret | Kamui Kobayashi | Sauber-Ferrari | 5 | Accident damage | 11 |
| Ret | Pedro de la Rosa | HRT-Cosworth | 0 | Accident | 20 |
| Ret | Pastor Maldonado | Williams-Renault | 0 | Accident | 24 |
| Ret | Romain Grosjean | Lotus-Renault | 0 | Accident | 4 |
See below for the updated championship standings
| | | |
| --- | --- | --- |
| Pos | Driver | Points |
| 1 | Fernando Alonso | 76 |
| 2 | Sebastian Vettel | 73 |
| 3 | Mark Webber | 73 |
| 4 | Lewis Hamilton | 63 |
| 5 | Nico Rosberg | 59 |
| 6 | Kimi Räikkönen | 51 |
| 7 | Jenson Button | 45 |
| 8 | Romain Grosjean | 35 |
| 9 | Pastor Maldonado | 29 |
| 10 | Sergio Perez | 22 |
| 11 | Paul di Resta | 21 |
| 12 | Kamui Kobayashi | 19 |
| 13 | Bruno Senna | 15 |
| 14 | Felipe Massa | 10 |
| 15 | Nico Hulkenberg | 7 |
| 16 | Jean-Eric Vergne | 4 |
| 17 | Daniel Ricciardo | 2 |
| 18 | Michael Schumacher | 2 |
| 19 | Heikki Kovalainen | 0 |
| 20 | Timo Glock | 0 |
| 21 | Charles Pic | 0 |
| 22 | Narain Karthikeyan | 0 |
| 23 | Vitaly Petrov | 0 |
| 24 | Pedro de la Rosa | 0 |
Here is the Foxsports News report