Marcos Ambrose shuts off early ahead of Coke 600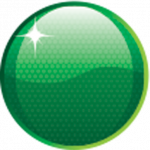 In what could be one of the greatest 24 hour periods of Australian motor sport, Marcos Ambrose has completed preparations ahead of the gruelling Coca-Cola 600 at Charlotte Motor Speedway.
Following pole positions for Mark Webber at the Monaco Grand Prix and Ryan Briscoe at the Indianapolis 500, Ambrose will start the Coke 600 from the front row.
Ambrose, who will be the last to race in the 24 hour stretch, completed preparations for the Coca-Cola 600 by ending final practice early.
The Tasmanian, who will start second in the race alongside Richard Petty Motorsports team-mate Aric Almirola, decided to park his Ford early as the practice session was held in the heat of the afternoon. The Coke 600 will be held in the evening and Ambrose is confident the car didn't need extensive track time in the daytime conditions.
"We're not proving anything and we're not going to race in these conditions," said Ambrose.
"This place always feels the worst in the heat of the day. We had a really good Saturday night last week (All Star Race) and we had a good qualifying session and good first practice this morning, so we don't need to be getting ourselves off base.
"It would be nice to feel like you're at the top of the time sheet going into tomorrow night's race, but I think if you're on top of today's sheet, you're probably not going to be that good when the sun goes down."
With both cars on the front row, the Richard Petty Motosports team has an air of confidence heading into NASCAR's longest race of the season.
"I want to lead that first lap," said Ambrose.
"It's just a proud moment for us to be on the front row like that together. The worst thing we could do is cause each other trouble, so we know what we need to do. Whatever lane he chooses, I'm just going to go for it and see if I can lead the first lap.
"We've definitely had a fun week because we ask a lot of the guys through the month of May and June.
"We're doing a lot of testing and they're working a lot of hours – more than any man should – and to run well is just a great payback. They'll be the first to say, 'We don't mind doing the work if we run good,' so that's why it means so much to us right now because we've worked really hard to be in this position."