Brendan Reeves grabs WRC Academy podium in Greece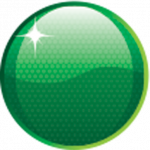 Brendan Reeves has finished third in the World Rally Championship (WRC) Academy category at the Acropolis Rally in Greece.
The result means Reeves, and co-driving sister Rhianon Smyth, have scored two podiums from two events, after coming home second in Portugal. The young Australian is placed third in the points standings ahead of the next event in Finland.
The WRC Academy has all drivers contesting identical two-wheel-drive Ford Fiesta R2s prepared and maintained by M-Sport, the Blue Oval's official factory supported rally operation.
Son of Welsh rally great Gwyndaf Evans, Elfyn, took his first WRC Academy victory with Northern Ireland's Alastair Fisher in second.
Competing in their 50th event together, Reeves and Smyth started the day in fourth place. Reeves took a steady approach knowing that Saturday's stages would be extremely rough and rocky. When Sweden's Pontus Tidemand was forced to retire with a broken driveshaft, Reeves moved up to third place. The remaining stages of the day weren't without drama, with a broken rear arm forcing the young Aussies to nurse the car home.
"We are happy to have finished with our second podium of the season," said Reeves.
"Last year we didn't get a podium at all and this year we have two after two events and we have collected some important points for the Championship.
"Overall the rally has been enjoyable but challenging. We have had some highs and lows, yesterday had some great stages and today it was just about getting through.
"Rhianon did a great job for our 50th event together and a podium finish was a nice way to celebrate that."
Rally Finland will be held 1-4 August.
Here are the presentations from Greece