Tight at the top at Acropolis Rally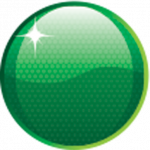 Citroen legend Sebastien Loeb holds a narrow lead over Ford ace Jari-Matti Latvala at the end of a long opening leg of the Acropolis Rally in Greece.
After starting the day through the punishing eight stages around the Gulf of Corinth 2.8-seconds behind Latvala but ended the day 6.5s in front.
Although Latvala won four of the day's eight stages, an overshoot by the Ford driver would prove costly. Loeb won just one stage on the day, but his consistency over the other seven proved decisive.
With Latvala struggling for grip through the damp stages five and six, Loeb was able to grow his overall advantage to 10.1s. Although Latvala went fastest on stage seven, Loeb appeared to be controlling his lead only to drop time on stage nine in dust clouds created by several drivers running ahead of him on the road suffering problems.
"We are leading so that's the most important thing," said Loeb.
"The feeling was okay, I've done no mistake until the last one where there was a lot of dust and I did a few mistakes at the end. Apart from the last one we had a good day."
Latvala, whose opening stage win on Thursday evening was six weeks to the day since he broke his left collarbone falling while cross-country skiing, reported only a small amount of discomfort from his injury, which has still yet to completely heal.
"It's been a reasonable good day," said Latvala.
"I was not doing so well on stages five and six but I had a good fight in the afternoon trying to catch Loeb. I am fighting but it's only tenths of a second I'm gaining."
Petter Solberg completes the provisional podium in his Fiesta although a heavy impact in a compression bent his rear suspension.
"It was a huge shock," said Solberg.
"We broke the left-wheel rim and got a puncture. I thought it might be over but we were okay. Tomorrow is a long day and anything can still happen."
Citroen's Mikko Hirvonen is fourth following a puncture on Friday's final test with Evgeny Novikov fifth overnight for the M-Sport Ford World Rally Team despite myriad mechanical problems during the day.
In the WRC Academy category, Australia's Brendan Reeves sits fourth behind Elfyn Evans (UK), Alastair Fisher (UK) and Pontus Tidemand (Sweden).
"Everything has gone well and we are still in fourth," said Reeves.
"It would have been nice to move into third position but we haven't had the pace this afternoon. The last stage had about 30 or 40 hairpins and was very technical so we just made sure we got through it.
"The car feels loose in the rear and I made some set-up changes to try and help but I think it is just the nature of the stages.
"Tomorrow is a lot rougher so we will just take it as it comes and see what happens."
The second leg is based on the Peloponnese peninsula, across the famous Corinth Canal from Loutraki. The day includes two identical loops of four stages covering 149.56km.
Acropolis Rally – Leg 1
| | | | | |
| --- | --- | --- | --- | --- |
| Position | Driver | Team | Car | Time |
| 1 | Sebastien Loeb | Citroen Total WRT | Citroen DSR3 WRC | 2:14:01.3 |
| 2 | Jari-Matti Latvala | Fordf WRT | Ford Fiesta RS WRC | +0:06.5 |
| 3 | Petter Solberg | Fordf WRT | Ford Fiesta RS WRC | +0:17.7 |
| 4 | Mikko Hirvonen | Citroen Total WRT | Citroen DSR3 WRC | +0:49.6 |
| 5 | Evgeny Novikov | M-Sport Ford  WRT | Ford Fiesta RS WRC | +3:54.9 |
| 6 | Martin Prokop | Czech Ford National Team | Ford Fiesta RS WRC | +4:46.7 |
| 7 | Nasser Al-Attiyah | Qatar Rally Team | Citroen DSR3 WRC | +4:56.9 |
| 8 | Mads Ostberg | Adapta World Rally Team | Ford Fiesta RS WRC | +5:14.6 |
| 9 | Sebastien Ogier | Volkswagen Motorspor | Skoda Fabia S 2000 | +5:27.2 |
| 10 | Andreas Mikkelsen | Volkswagen Motorspor | Skoda Fabia S 2000 | +6:31.0 |
Here is the Foxsports News story from the Acropolis Rally