Garth Tander joins Ponting Foundation as ambassador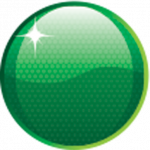 Two of Australia's sporting best have joined forces to help young Australians and their families beat cancer.
Reigning Bathurst 1000 champion Garth Tander recently accepted a personal invitation from former Australian cricket captain Ricky Ponting to become an ambassador for the Ponting Foundation – an organisation helping young Australians and their families beat cancer.
Tander, already an ambassador for the Leukaemia Foundation, is pleased to join Ponting's worthy cause.
"I've always been a huge fan of what Ricky does both on and off the field and it's a massive honour to represent the Ponting Foundation," Tander said.
"I've been working closely with the Leukaemia Foundation for several years and with our own daughter being born last year, I really wanted to broaden my charity work to help children across all forms of cancer."
The Ponting Foundation funds services that comfort and nurture the whole family through the cancer journey from diagnosis to, hopefully, remission.
"We're thrilled to have Garth as an ambassador of the Ponting Foundation," co-founder Ponting said.
"He's already shown his commitment to the community in his work with the Leukaemia Foundation and we are very excited to now have him working with us as well."
Tander donated his 2011 Bathurst-winning race suit that will be auctioned at the Cricket Rocks dinners in Melbourne and Sydney this week.
The item will take centre stage amongst a range of sports, travel and luxury packages.
Online bids can be made at pontingfoundation.com.au and a limited number of tables remain available for the dinner at www.cricketrocks.com.au.