FPR confirms four-car expansion for 2013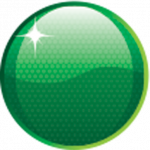 Ford Performance Racing will expand to four cars for the 2013 V8 Supercars Championship, today announcing a multi-year agreement with Racing Entitlements Contract owner Charlie Schwerkolt.
First revealed by Speedcafe.com on Monday, Schwerkolt will move his #18 REC from Dick Johnson Racing to the factory Ford team, where it will run under the same model as the current Rod Nash Racing entry which FPR campaigns on Nash's behalf with driver David Reynolds.
As expected, the sponsor and driver of the entry were not confirmed in today's announcement.
FPR team principal Tim Edwards said the team's expansion to four cars comes at the ideal time with the impending introduction of V8 Supercars' new Car of the Future regulations.
"We are very pleased that Charlie has chosen FPR to run his entry from next season as not only is he a great friend of the team, it is well known we have a long-held desire to be a four-car team," Edwards said.
"Regardless of the economic benefit of running four cars, rather than two or three, having an additional car from next season will be vital when it comes to collecting data on the new Car of the Future chassis.
"An extra car-worth of data will give us the best chance to quickly get the most out of the new cars we will all be running next year."
Schwerkolt predicts that his entry will be a contender from opening race meeting next year.
"I am very pleased to align myself with FPR as for me it is by far the best place to position my licence for 2013 and beyond." Schwerkolt said.
"Tim and Rod Nash have been friends for many years and I am very proud to finally be aligned with the FPR and Ford brands.
"This sport is about people and FPR seem to have the right mix throughout the whole team. I believe whoever ends up driving my car will be in one of the best seats possible on the grid."
FPR is currently enjoying its best-ever season, siting on top the Teams' Championship table after recording nine wins from 11 championship races. Davison leads the Drivers' championship while Winterbottom sits third.