Chris Atkinson holds strong Rally QLD lead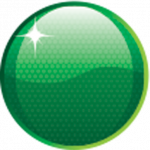 Australian Chris Atkinson has dominated the opening leg of this weekend's Brakes Direct International Rally of Queensland.
The Gold Coast-based driver holds a 1m44.5s lead over former teammate Alistair McRae as he continues his strong start to the 2012 FIA Asia Pacific Rally Championship with the MRF Skoda team.
Atkinson won eight of the 11 stages run today on his home event and will be looking to maintain his speedy momentum into tomorrow's final leg.
"It was great to have a trouble free run today and finish the leg holding such a big lead on my home event," commented Atkinson.
"After rain last night and cool temperatures this morning I was worried about our pace running first on the road but the Skoda and a new design MRF tyre gave me a lot of confidence from the get go."
Completing the day third on the timesheets was 67-year-old Kiwi rallying legend Brian Green in his Mitsubishi Evo IX
Swede PG Andersson in the second of the Proton factory cars had a less than desirable day after finishing seventh on the leg.
Andersson was caught out on SS8 – Goanna 2 – when a leaking fuel line saw him lose over 12 minutes having to stop and repair the issue inside the stage.
The day was also not so fortunate for Atkinson's teammate Gaurav Gill after the Indian driver retired from the leg after four stages with a wiring loom issue.
In the Bosch two-wheel drive Australian Rally Championship – the future of the championship's ultimate structure – the ever-flamboyant Jack Monkhouse won today's heat by a commanding seven minutes over Honda factory driver Eli Evans.
"We had a good go at it in the morning and built a big lead so I could take it a bit easier in the rough stuff this afternoon," Monkhouse said.
Honda G2 Jazz driver Evans managed to claw his way back from a puncture to take third position off the Holden Commodore ute of Matt Amos in the closing stages of the day and then claiming second off Alan Roe in the Nissan 200SX.
Three Mitsubishi Evos took the podium in the Bosch four-wheel-drive Australian Rally Championship heat with New South Welshman Michael Boaden claiming the victory over championship leader Tom Wilde from WA and local Stephen Shepherd.
Cody Crocker has extended his Side by Side Rally Challenge lead with a win in today's heat. Crocker had a two minute victory over fellow Polaris driver Iain Hughes while Can-Am rival Michael Guest took third.
V8 Supercar driver Tim Slade made a spectacular start to his celebrity appearance in the category, rolling his Polaris on the opening stages of the event. The Luck 7 Racing Ford driver was quick to dust-off setting some impressive times in the closing stages.
"We had a couple of little roll overs early on but by the end of the day we got some solid times in and I really enjoyed driving to Polaris," Slade told speedcafe.com.
"It was heaps of fun today and I'm looking forward to getting back out there tomorrow."
Tomorrow will see crews tackle eight demanding stages totalling 117.92km in competitive distance with the Leg also comprising of the event's longest test – Big Derrier – at 34.46km in length.
APRC after Leg 1
| | | | |
| --- | --- | --- | --- |
| Pos. | Driver | Team | Diff |
| 1 | Chris Atkinson | MRF Skoda | |
| 2 | Alastair McRae | Proton Motorsports | +1m44.5s |
| 3 | Brian Green | Brian Green Motorsport | +8m51.3s |
| 4 | Atsushi Masumura | Atsushi Masumura | +10m54.6s |
| 5 | Simon Knowles | Simon Knowles | +14m12.2s |
ARC: Two-wheel-drive Heat One Results

| | | | |
| --- | --- | --- | --- |
| Pos. | Driver | Car | Diff |
| 1 | Jack Monkhouse | Nissan Silva | |
| 2 | Eli Evans | Honda Jazz | +7m12.0s |
| 3 | Alan Roe | Brian Green Motorsport | +7m43.2s |
ARC: Four-wheel-drive Heat One Results

| | | | |
| --- | --- | --- | --- |
| Pos. | Driver | Car | Diff |
| 1 | Michael Boaden | Mitsubishi Evo IX | |
| 2 | Stephen Shepheard | Mitsubishi Evo X | +1m38.0s |
| 3 | Tom Wilde | Mitsubishi Evo X | +1m40.6s |