Australia's Cricket Captain enjoys Rally QLD drive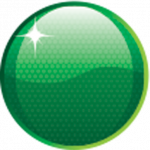 Australia's Cricket Captain Michael Clarke has tasted motorsport in its most demanding form by competing on selected stages of the Brakes Direct International Rally of Queensland.
Just days after getting married and a few hours after jetting in from India, Clarke enjoyed his first blast behind the wheel of a gravel rally car driving the BP Ultimate Mitsubishi Lancer Evo.
Clarke took part in two stages of the rally, the third round of the Bosch Australian Championship declaring his interests in competing beyond life as a cricketer.
"It was a really enjoyable experience and it well and truly bowled me over," said Clarke.
"Cricket is easy compared to driving in this sport but I would certainly be interested in doing more of this after I finish in first class cricket, particularly if BP is kind enough to give me a car like this to do it in," he laughed.
"I took it pretty easy and made sure I brought the car back in one piece, that was the most important thing," the Aussie skipper said after reaching speeds of up to 160km/h on the tricky challenging forestry roads.
Clarke managed to stay out of trouble on the two stages he contested despite overnight rain making conditions extremely slippery.
While Clarke will not be competing tomorrow, APRC and ARC crews will tackle eight demanding stages totalling 117.92km in competitive distance with the Leg also comprising of the event's longest test – Big Derrier – at 34.46km in length.