Aussies invade Indianapolis 500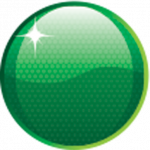 The Izod IndyCar Series might not have been a part of the Australian motorsport landscape since 2008, but there is no shortage of Aussies on the ground at this weekend's Indianapolis 500 in Indiana.
The list is headed by an unlikely contender in singing superstar Olivia Newton-John who was announced as the official Grand Marshal for the event.
Newton-John will be the guest of honour in tomorrow's traditional downtown parade and was given the job of starting today's Indy Lights race, which included her nephew Emerson Newton-John, who once raced Formula Holden in Australia.
Unfortunately, Emerson's dream of racing at the famous Indianapolis Speedway was short lived when he was involved in a three-car accident just four laps into the race.
"It is just great to be here and be a part of the event," Olivia Newton-John told Speedcafe.com.
"To race here is a dream come true for Emerson. It would be amazing to one day see him in the main race.
"I've had many of my dreams come true and I wish the same for him."
Other Australians at the event include V8 Supercar Championship Series leader Will Davison, who was at the track with his cousin James.
The media centre was spattered with permanently-based US Australian journalists as well as visiting scribes including Autosport.com's Mark Glendenning, Auto Action's Mark Fogarty and the Detroit Free Press' Mike Brudenell.
Long-time Australian media and management identity, Brett 'Crusher' Murray was also spotted catching up with many of his long-time friends in pit lane.
On the track the Australian flag will be flown by pole sitter Ryan Briscoe and his Team Penske teammate Will Power who will start fifth.
Just down pit lane Adelaide-born team-owner Kevin Kalkhoven oversees his three-car team.
Brisbane-born Kiwi Scott Dixon will start 15th in his Target Chip Ganassi entry. Dixon's weekend started well when his team won the $50,000 pit stop competition today.
Fellow Kiwi Wade Cunningham has qualified 26th for his first Indy 500.
There are few teams fielding cars in the 33-car field who do not have an Aussie or Kiwi as part of their crew and there were several fans spotted wearing Australian race gear in the crowd.
Newton-John made no secret of the fact that she will be supporting her Aussie counterparts in Sunday's big event.
"Obviously I am proud of any Australian when they do well," said Newton-John.
"I don't have any singing role this weekend so I will be able to do a bit of screaming."
Newton-John then answered some questions about Vegemite and Tim Tams at an official press conference before declining to reveal what she would be wearing in tomorrow's parade. To be clear, those questions were not asked by Speedcafe.com!
Here is the Foxsports News report on Emerson Newton-John's exit in the Indy Lights race