Will Hagon opens new motorsport memorabilia store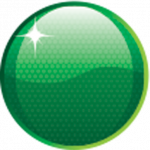 Australian motoring and motorsport media stalwart Will Hagon will open the doors to his collection of memorabilia and collectables tomorrow.
Hagon, a former television commentator, motoring journalist and radio announcer, has cleaned out his personal garage and will officially launch his new store – Will Hagon's Kew Pit Stop – featuring his entire collection of motoring and motorsport valuables, with many exhibits up for sale.
"People can expect to find, genuinely, an incredible array of amazing collectables, many of which have never been taken out of their boxes," said Hagon.
"I've been collecting since the early 1950s, books initially then model cars.
"I've got almost a complete set of 'Australian Motorsports' magazine, it was the motor sport bible in the 1950s, 60s and into the 70s. You've got to remember that racing events weren't always covered in the paper, so you'd buy this magazine each month to see what happened at Winton.
"I have pictures of me with Ayrton Senna, Jack Brabham and Stirling Moss, I opened a box the other day that had a pair of BMW Sauber running shoes, never touched, never opened.
"There are programmes galore, going back to the mid 1950s, posters, magazines, calendars, gloves, racing suits, uniforms, there's an Alan Jones racing game, a Wayne Gardner jig saw, (Casey) Stoner stuff, Mick Doohan signed models and a huge range of model cars, like the McLaren F1."
'Will Hagon's Kew Pit Stop' can be found at 148 Nancy Bird Walton Drive (the Old Pacific Highway) Kew, New South Wales. It grand opening is on tomorrow (May 26) and it will be open daily between 10am and 4pm.
CLICK HERE for more with Will Hagon in this week's edition of 'Where are they now?'