Sydney Motorsport Park's 8-Hour production car race cancelled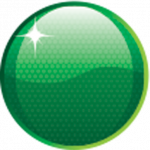 Sydney Motorsport Park has removed the 8-Hour Production Car race, a part of the Australian Manufacturer's Championship.
The board of the Australian Racing Drivers' Club made decision to withdraw from hosting the event, which was scheduled for November 3-4 this year.
This decision follows a meeting between the Confederation of Australian Motor Sport (CAMS), AMC Category manager Automotion Australia and AMC competitors.
According to a statement from the Sydney Motorsport Park, a lack of support for the event from both the category manager and the competitors has led to its demise.
The ARDC will be working with the promoters of the Shannons Nationals Motor Racing Championships over coming months, with a view to creating an endurance race to be held as a part of the that series at Sydney Motorsport Park in 2013.
Nathan Morcom and Chaz Mostert won last year's race.
The Australian Manufacturers Championship is on track at a wet Phillip Island circuit this weekend.
CLICK HERE for an update on track activities at Phillip Island today.
CLICK HERE for an entry list for all categories competing at Phillip Island as part of the Shannons Nationals.