Richard Petty Motorsports locks out Charlotte front-row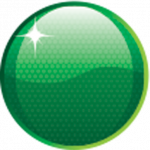 Richard Petty Motorsports has locked out the front-row of the grid for Sunday's Coca Cola 600 at Lowes Motor Speedway in Charlotte.
Aric Almirola has taken pole, ahead of Australian driver Marcos Ambrose, who was less than 0.2s behind his RPM team-mate.
It is the first-time that Ambrose, currently 18th in the points standings, has started on the front-row of the grid this season.
All-Star race winer Jimmie Johnson will start third ahead of Greg Biffle, Clint Bowyer, Mark Martin, Kasey Kahne, Denny Hamlin, Paul Menard and Regan Smith.
The famous Coca Cola-backed race – the longest race on the NASCAR calendar – will be held on Sunday evening (Monday morning Australian time).
Reigning NASCAR champion Tony Stewart will start from 21st.
Qualifying results, Coca Cola 600
| | | | | | | | |
| --- | --- | --- | --- | --- | --- | --- | --- |
| POS | CAR | DRIVER | MAKE | SPONSOR | SPEED | TIME | BEHIND |
| 1 | 43 | Aric Almirola | Ford | U.S. Air Force | 192.940 | 27.988 | Leader |
| 2 | 9 | Marcos Ambrose | Ford | DEWALT | 191.598 | 28.184 | -0.196 |
| 3 | 48 | Jimmie Johnson | Chevrolet | Lowe's Patriotic | 191.374 | 28.217 | -0.229 |
| 4 | 16 | Greg Biffle | Ford | Fastenal | 191.259 | 28.234 | -0.246 |
| 5 | 15 | Clint Bowyer | Toyota | 5-hour Energy | 191.198 | 28.243 | -0.255 |
| 6 | 55 | Mark Martin | Toyota | Aaron's Armed Forces Foundation | 191.171 | 28.247 | -0.259 |
| 7 | 5 | Kasey Kahne | Chevrolet | Quaker State | 191.130 | 28.253 | -0.265 |
| 8 | 11 | Denny Hamlin | Toyota | FedEx Ground | 190.887 | 28.289 | -0.301 |
| 9 | 27 | Paul Menard | Chevrolet | Menards / Serta | 190.597 | 28.332 | -0.344 |
| 10 | 78 | Regan Smith | Chevrolet | Furniture Row Racing | 190.456 | 28.353 | -0.365 |
| 11 | 22 | AJ Allmendinger | Dodge | Shell / Pennzoil | 190.329 | 28.372 | -0.384 |
| 12 | 88 | Dale Earnhardt Jr. | Chevrolet | National Guard 'An American Salute' / Diet Mountain Dew | 190.302 | 28.376 | -0.388 |
| 13 | 21 | Trevor Bayne | Ford | Motorcraft / Quick Lane Tire & Auto Center | 190.268 | 28.381 | -0.393 |
| 14 | 29 | Kevin Harvick | Chevrolet | Budweiser Folds of Honor | 190.201 | 28.391 | -0.403 |
| 15 | 56 | Martin Truex Jr. | Toyota | NAPA Auto Parts | 190.194 | 28.392 | -0.404 |
| 16 | 39 | Ryan Newman | Chevrolet | U.S. Army | 190.054 | 28.413 | -0.425 |
| 17 | 18 | Kyle Busch | Toyota | M&M's Red, White & Blue | 190.034 | 28.416 | -0.428 |
| 18 | 83 | Landon Cassill | Toyota | Burger King Real Fruit Smoothies | 189.987 | 28.423 | -0.435 |
| 19 | 20 | Joey Logano | Toyota | Dollar General | 189.707 | 28.465 | -0.477 |
| 20 | 17 | Matt Kenseth | Ford | Fastenal | 189.607 | 28.480 | -0.492 |
| 21 | 14 | Tony Stewart | Chevrolet | Office Depot / Mobil 1 | 189.574 | 28.485 | -0.497 |
| 22 | 31 | Jeff Burton | Chevrolet | Wheaties | 189.520 | 28.493 | -0.505 |
| 23 | 24 | Jeff Gordon | Chevrolet | Drive to End Hunger | 189.076 | 28.560 | -0.572 |
| 24 | 2 | Brad Keselowski | Dodge | Miller Lite | 188.871 | 28.591 | -0.603 |
| 25 | 13 | Casey Mears | Ford | GEICO | 188.363 | 28.668 | -0.680 |
| 26 | 47 | Bobby Labonte | Toyota | Kingsford | 188.344 | 28.671 | -0.683 |
| 27 | 74 | Cole Whitt | Chevrolet | Turn One Racing | 188.324 | 28.674 | -0.686 |
| 28 | 99 | Carl Edwards | Ford | Fastenal | 188.206 | 28.692 | -0.704 |
| 29 | 42 | Juan Montoya | Chevrolet | Target | 187.924 | 28.735 | -0.747 |
| 30 | 34 | David Ragan | Ford | Al's Liners / Scorpion Coatings | 187.656 | 28.776 | -0.788 |
| 31 | 1 | Jamie McMurray | Chevrolet | Bass Pro Shops / Arctic Cat | 187.526 | 28.796 | -0.808 |
| 32 | 98 | Michael McDowell | Ford | Presbyterian Healthcare System | 187.487 | 28.802 | -0.814 |
| 33 | 26 | Josh Wise* | Ford | MDS Transport | 187.259 | 28.837 | -0.849 |
| 34 | 33 | Stephen Leicht* | Chevrolet | Little Joe's Autos / Precon | 187.169 | 28.851 | -0.863 |
| 35 | 30 | David Stremme | Toyota | Inception Motorsports | 186.143 | 29.010 | -1.022 |
| 36 | 36 | Dave Blaney | Chevrolet | SealWrap | 186.111 | 29.015 | -1.027 |
| 37 | 93 | Travis Kvapil | Toyota | Dr Pepper | 186.085 | 29.019 | -1.031 |
| 38 | 195 | Scott Speed | Ford | Jordan's Truck Sales | 185.976 | 29.036 | -1.048 |
| 39 | 38 | David Gilliland | Ford | ModSpace | 185.810 | 29.062 | -1.074 |
| 40 | 87 | Joe Nemechek | Toyota | Global Barter Corp / AM FM Energy Wood and Pellet Stoves / SWM Completion Tools | 185.784 | 29.066 | -1.078 |
| 41 | 119 | Mike Bliss | Toyota | Humphrey Smith Racing | 185.548 | 29.103 | -1.115 |
| 42 | 173 | David Reutimann | Toyota | Burger King | 185.338 | 29.136 | -1.148 |
| 43 | 10 | Danica Patrick | Chevrolet | GoDaddy.com | 185.179 | 29.161 | -1.173 |
| 44 | 32 | T.J. Bell | Ford | Green Smoke | 183.886 | 29.366 | -1.378 |
| 45 | 249 | J.J. Yeley | Toyota | America Israel Racing / JPO Absorbents | 183.730 | 29.391 | -1.403 |
| 46 | 23 | Scott Riggs | Chevrolet | North Texas Pipe | 183.630 | 29.407 | -1.419 |
| 47 | 51 | Kurt Busch | Chevrolet | Phoenix Construction Services | – | – | – |