Latvala comes back from injury to lead in Greece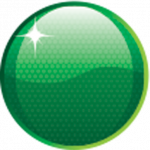 Ford World Rally Team driver Jari-Matti Latvala has put a broken collarbone that forced him to miss last month's Rally Argentina, behind him to lead the Acropolis Rally of Greece after the opening night speed test.
The Finn won the 25.24km Kineta special stage, the longest of the rally, by 2.8sec from Citroen legend Sébastien Loeb.
"The stage felt very fast, but perhaps it was because I've not been in a rally car for a few weeks," said Latvala.
"My split times were similar to Sébastien Loeb's but I pulled clear at the hairpins in the final section. I had no pain in my shoulder, which is encouraging for the rest of the rally, and now I will have some treatment from our physio. This will be a rough, tough rally, so I must take care."
Latvala's early lead ended a satisfying day for the Ford team, which earlier claimed first and second in qualifying for this sixth round of the FIA World Rally Championship. Solberg was fastest over the 6.20km test by just 0.098sec from Latvala. It meant the duo were able to select low starting positions for the opening leg, from which they hope to benefit from cleaner and faster road conditions.
Australia's Brendan Reeves got his WRC Academy campaign off to a solid start sitting in fourth position in the one-make Ford Fiesta R2 category. Swede Pontus Tidemand heads the 11-car field in the WRC Academy, but Reeves is will in touch just 11-seconds off the lead on what will be a rough rally.
Friday's stages are a marathon for competitors, with more than 700km of driving and almost 16 hours behind the wheel. They start at 06.00 and journey north around the Gulf of Corinth to tackle stages near Itea that have not been used since 2009. After leaving Loutraki there are only two short remote service zones in Itea, during which competitors can only use spare parts carried in the rally car. The day ends at 21.50 after a 45 minute service in Loutraki, following eight stages and 169.12km of action.
Acropolis Rally – Stage 1
| | | | | |
| --- | --- | --- | --- | --- |
| Position | Driver | Team | Car | Time |
| 1 | Jari-Matti Latvala | Fordf WRT | Ford Fiesta RS WRC | 17:38.0 |
| 2 | Sebastien Loeb | Citroen Total WRT | Citroen DSR3 WRC | +0:02.8 |
| 3 | Mikko Hirvonen | Citroen Total WRT | Citroen DSR3 WRC | +0:07.1 |
| 4 | Mads Ostberg | Adapta World Rally Team | Ford Fiesta RS WRC | +0:13.7 |
| 5 | Petter Solberg | Fordf WRT | Ford Fiesta RS WRC | +0:14.6 |
| 6 | Evgeny Novikov | M-Sport Ford  WRT | Ford Fiesta RS WRC | +0:20.4 |
| 7 | Ott Tanak | M-Sport Ford  WRT | Ford Fiesta RS WRC | +0:36.3 |
| 8 | Martin Prokop | Czech Ford National Team | Ford Fiesta RS WRC | +0:37.4 |
| 9 | Thierry Neuville | Citroen Junior Team | Citroen DSR3 WRC | +0:37.8 |
| 10 | Sebastien Ogier | Volkswagen Motorspor | Skoda Fabia S 2000 | +0:41.8 |