Flooding halts Shannons Nationals practice at Phillip Island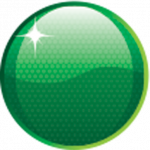 Shannons Nationals practice at Phillip Island has been called off due to flooding at the Island circuit.
Constant and heavy rain showers has seen unofficial practice cancelled, with officials confirming the halting of today's activities.
The circuit, in parts, is flooded, with PIARC officials attempting to drain away a major water area that has submerged Turn 1 and Turn 3.
More than one metre of water across the circuit was reported at Turn 3, and the circuit's main access tunnel has been closed due to extreme flooding.
Only seven individual sessions were staged this morning, with all categories except the Porsche Staff Solutions GT3 Cup Challenge Australia getting track time.
The rain is expected to clear somewhat overnight, with only light showers forecast for tomorrow – and possible dry conditions on Sunday.
"There is more than a meter of water over the circuit in places," Shannons Nationals series director Rob Curkpatrick said.
"We were watching the CC TV in race control and there were white caps on top of the water across the circuit.
"The conditions became undrivable and the decision to call off the remainder of the day was made for us by the continued rain. The locals told me there had been more than 40mm of rain before 1pm and it's not expected to stop until later tonight.
"The Phillip Island and PIARC crews will then go to work and try to clear some of the standing water overnight and get back on track in the morning.
"We are assessing the possibility of altering the schedule to allow some of the categories to recoup some of the track time they lose today – but these are extreme conditions and there was no other option but to call off the day."
The Touring Car Masters will headline the Phillip Island meeting, alongside Australian GT, Sports Sedans, GT3 Cup Challenge, Manufacturers Championship and Superkarts.
CLICK HERE for Speedcafe.com's preview, including entry lists, to the Phillip Island event.