Aussie Racing Car star set for V8 Supercars test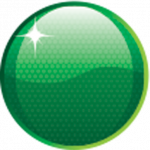 Reigning Aussie Racing Cars champion Adrian Cottrell will get his first taste of a V8 Supercar at Queensland Raceway next month.
The 21-year-old will test with Matt Stone Racing in late June, joining the team's regular two drivers Ash Walsh and Daniel Jilesen for the day.
The South Australian has an ambitious plan to make the step up from Aussie Racing Cars to the Development Series next year, and he says that V8 Supercars team owner James Rosenberg has helped facilitate his first opportunity in a V8 Supercar.
"James Rosenberg has helped me out to start this year and has given me some of the contacts I need to progress," Cottrell told Speedcafe.com.
"James is aligned with Stone Brothers, and that's how the opportunity with Matt Stone has come ahead.
"I have to thank them for giving me that chance. It's a very good opportunity."
Dunlop Series team owner Matt Stone says that giving Cottrell an early test will be the best way to evaluate his abilities.
"We're always looking towards next year and the following year, so we're just evaluating Adrian to give him a go," Stone told Speedcafe.com.
"The purpose of the test is for our regular two drivers, but Adrian will jump in and get some laps. We'll show him how we go about it, he can talk to the drivers and look at the way we approach the day."
CLICK HERE for more with Cottrell on his Aussie Racing Cars, Formula 3 and Dunlop Series future in this week's edition of Cafe Chat.