Adrian Cottrell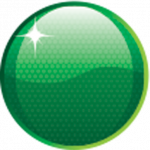 Adrian Cottrell is a fast, young driver, slipping under the radar in the Australian motorsport scene.
The 20 year-old won last year's Aussie Racing Cars Series, and without the necessary budget to step up into senior categories like the Development Series or Carrera Cup, has decided to stick out another year in Aussie Racing Cars, plus selected Formula 3 events.
With an upcoming test of a V8 Supercar with Matt Stone Racing ahead of him, Cottrell told Speedcafe.com's Grant Rowley that his future plans are aiming directly towards the V8 Supercars Championship …
SPEEDCAFE: You won the Aussie Racing Cars Series last year, and you've come back for more this year, plus selected Formula 3 race. For a young, ambitious driver, it seems a little strange that you've struck to the same category. What made you come back to Aussies?

ADRIAN COTTRELL: It's a number of things. I obviously did Formula 3 at the start of the year and had some good success in that National championship. The team at R-Tek run a good operation, and I learnt a lot with data and aerodynamics – something that Aussie Racing Cars don't have.
Budget is a key thing, and doing the Development Series or Formula Ford was a little out of my reach. I'm working on that pretty hard on budget for next year. I didn't want to sit on the sidelines. We had the car there, and a few opportunities came up and thought we'd do a couple of rounds and see where it went.
We've had some good success too, winning all four races, won two races at Bathurst and two races at Phillip Island. We've won eight out of 12, which is a good way to start. The success we had last year has continued this year.
SPEEDCAFE: Have you committed to competing in all of the remaining rounds of this year's Aussie Racing Cars Series?
COTTRELL: No, not 100 percent. It's a bit up and down. I don't think we will, I'm really working hard on the marketing side of things to making sure I'm in the Development Series next year.
SPEEDCAFE: You've made your intentions to race in the Development Series very clear. The first step to that is a test with Matt Stone Racing. How did that come about?
COTTRELL: James Rosenberg has helped me out to start this year and has given me some of the contacts I need to progress. James is aligned with Stone Brothers, and that's how the opportunity with Matt Stone has come ahead.
I have to thank them for giving me that chance. It's a very good opportunity.
SPEEDCAFE: What steps do you take now to secure a Development Series drive? Is it all budget related?
COTTRELL: It's all about budget. Obviously we have a test coming up and I want to have a couple of tests to get my head around it. If I'm able to get a drive next year, I want to have some miles under my belt before we start.
But yeah, budget is the key. Then I'd like to do some testing, and maybe a round before the end of the year. It would be good to get one round out of the way and get a head start on my learning curve.
SPEEDCAFE: Most young blokes have the desire to be Australia's next Formula 1 driver. Is your goal to stay in Australia and be a V8 Supercars driver?
COTTRELL: Yeah, I like Australia, it suits me!
Budget again is the hard thing about going overseas. Sometimes you can go over and come back with your tail between your legs. You have to be careful and keep it realistic, so that's what I'm doing.
SPEEDCAFE: So no more F3 for yourself this year?
COTTRELL: That's right. We had good success with it in the rounds that I did. I showed some good speed and learnt a lot, but I really want to focus on the Developmenet Series next year.
SPEEDCAFE: You won the Aussie Racing Cars Series at the end of the Phil Ward era. You're now winning races under its new administrators (Keltic Motorsport). Do you see the sale of the business being a benefit to the class?
COTTRELL: For sure. The Wards built the category from scratch and made it one of the most popular V8 support classes. It is a good platform for the Quinns to build from. They have the capital to push the series. Some of the things that have been put out there already is very positive.
The series, looking forward, we really grow and it has the potential to be a big thing.
SPEEDCAFE: While you may not have a long-term driving future in Aussies, you've also mentioned that you'd like to remain in the series as a team owner …
COTTRELL: I've had a number of people approach me about running their cars or running a car for them. There are lots of young guys out there who are pretty keen to use the series as a platform to launch their racing careers.
I'm looking at putting some things in place to enter cars for people in next year's championship. We have the tools, we have the transporter and the experience. I love the class, so it's a good way to stay in there and help people progress through like I have.