NSW government use V8 Supercars to promote ethanol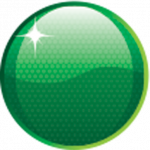 The New South Wales government is encouraging motorists to follow V8 Supercars lead by using ethanol blended fuels in their road cars.
In Sydney today, the NSW government unveiled plans to promote ethanol fuel, with V8 Supercars used as its primary example, stating that 'If it's good enough for V8 Supercars, it's good enough for your car.'
Ethanol fuel is produced from agricultural feedstocks, including common crops like sugar cane, potato, manioc and corn.
In 2009, V8 Supercars changed its fuel regulations, adopting E85, a blend of 85 percent ethanol and 15 percent unleaded.
Almost all major service stations in Australia stock ethanol fuel blends of up to 10 percent.
It is widely accepted that average road cars will run without dramas on these blends, however, there has been a reluctance from consumers due to safety and the increased cost.
Deputy Premier Andrew Stoner says the government will work with the ethanol industry and petrol producers to promote the benefits of ethanol, using V8 Supercars as a way to prove the fuel is "safe."
"You may not know it but the V8 Supercars run on ethanol," Stoner told reporters.
"This is a safe product, it's a much cleaner product, we think there are numerous benefits for our state in terms of environmental health and economic benefits."
The deputy premier said that there are two reasons why motorists don't use ethanol blends.
"One is the price differential. Some of these fuel companies are not passing on the benefit of federal tax breaks on ethanol," he said.
"And secondly there was a campaign some years ago run against ethanol by the same fuel companies that were promoting biofuels overseas."