Simon Evans withdraws from Rally of Queensland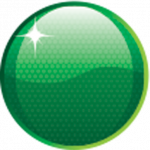 The anticipated gravel debut of Simon Evans with Mazda at this weekend's Brakes Direct International Rally of Queensland has been halted not by a technical issue, rather business commitments for the four-time Australian Rally Champion.
Despite a positive test session at Imbil on the Sunshine Coast Hinterland aboard the new Rallyschool Mazda 2 G2, Evans has been forced to withdraw due to major concreting projects which are at a critical stage.
The Rallyschool operation has been forced to postpone the full competition debut of The Mazda2 until round four in South Australia at the end of July.
The Mazda2 will still have a presence at the Sunshine Coast event this weekend with 2011 Bosch ARC runner up and local, Ryan Smart, set to drive it on the Airport Super Special Stage as a '0' car on Saturday evening. The car will also be on display at the ceremonial start on Friday evening at Kings Beach.
"I am pretty devastated, the car is just fantastic, quick, responsive and a ball to drive, and our times on the test stage indicate it will be more than a match for the Hondas," said Evans.
"We weren't sure whether the car would be ready for this weekend and so we had to push on with projects in my concreting business but Mick Ryan (Rallyschool team principal) and the team did a great job completing the car so I was faced with a dilemma.
"I have to think of my main livelihood and I cannot neglect my business, so regretfully we will have to delay the debut until Adelaide.
"It will give Mick and the boys more time to fine tune the car even more and do more testing to see what, if anything needs to change," Simon said.
Although disappointed Mick Ryan has accepted that Evans will not be in the car this weekend.
"The car is really brilliant, we are stoked at how good it is and how fast it was straight out of the box," said Ryan.
"But I know it will be better if we can test some more and have Simon totally focussed on the job in Adelaide rather than worrying about work back at home this weekend.
"We were very pleased with the times it was achieving on the test stage, Simon did a recce run and then one quick sighting run before setting a time that was more than competitive with the opposition.
"We used the test to give our gearbox guys from Hollinger a run so that they can better understand the car and we will be pulling the box out and sending it to Hollinger so they can assess lifing of components etc and fine tune the box.
"Our suspension guru Murray Coote went for a ride with Simon and was blown away by the speed of the car, declaring we didn't need to time the stage, no one would drive around the loop quicker than Simon just had with him in the car.
"I know a lot of people were really keen to see the car in anger this weekend but Ryan Smart will show some of its potential when he drives it at the Caloundra Airport Super Special on Saturday night."
Here is video of the Mazda2 with Simon Evans testing