Honda keen to keep up the pace at Rally of Queensland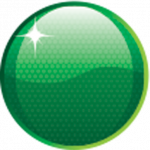 The Evans Motorsport-run Honda and team has its sights focuses on continuing its winning ways at the Brakes Direct International Rally of Queensland, the third round of the Bosch Australian Rally Championship.
Also part of the Asia-Pacific Rally Championship, this weekend's rally has extra spice in the two-wheel division with Evans' older brother, and four-time Australian champion, Simon to debut a Mazda2 in the same class.
"The last round in Western Australia featured quite smooth flowing roads that had a very loose surface. The roads in Queensland are completely different," said Evans.
"They tend to be quite narrow, tight and cresty, and the road is embedded with lots of rocks. If you put a wheel off the side of the road then there's a good chance that you won't have that wheel anymore!"
The G2 Honda Jazz which debuted at the first round of the Bosch ARC this year, has been the class of the field in two-wheel-drive; a category that will become the leading division for rally cars in Australia from 2013.
"The Honda Jazz G2 rally cars have been the talk of the championship this year and are crowd favourites due to their speed, aggressive looks, and the great sound from the high revving Mugen tuned engines," said co-driver, Glen Weston.
Round three kicks off on the Sunshine Coast, on Friday 25th May, marking the mid-point of the season. Of the possible 172 points on offer from the first two rounds, Evans and Weston have scored an impressive 170.
"Eli and I currently lead the two-wheel drive championship," continued Weston.
"Mark (Pedder) and Claire (Ryan) are placed fourth in the championship, however all signs point to them improving their position in the outright standings after the International Rally of Queensland," Weston said.
Mark Pedder has a successful history competing in the International Rally of Queensland.
"It's been a tough start to the season trying to learn the new car, but late in Perth I finally started to feel comfortable putting in some more respectable times," said Pedder.
"Rally Queensland has always been a favourite of mine and I finished second the last two years."
Rally Queensland, the longest-running state round in the Australian Rally Championships, is taking place on Friday 25th through to Sunday 27th May.