ENTRY LISTS: Big fields set for Phillip Island Shannons Nationals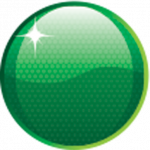 Over 150 competitors will take to the Phillip Island Grand Prix circuit for the third round of the 2012 Shannons Nationals presented by Hi-Tec Oils this weekend.
The event will see both the Australian GT Championship and Touring Car Masters classes return to the Nationals card after several years away.
The 25-strong GT field will include the debut of Peter Conroy's Audi R8 LMS and Nick O'Halloran's Ferrari 458.
Nathan Tinkler is making the switch from his Porsche 997 GT3 Cup Car to a Lamborghini LP560-4 this weekend, while Martin Wagg's seldom raced Aston Martin DBRS9 will join the similar examples of Paul Morris and Ben Egglestone in the diverse field.
Klark Quinn currently leads the series after the opening round at the Clipsal 500 in Adelaide.
The Australian Manufacturers Championship entry meanwhile is highlighted by Garry Holt's return to the Mitsubishi Evo ranks. CLICK HERE for Speedcafe.com's previous story
See below for the full category-by-category entry lists
Australian GT Championship
| | | | | |
| --- | --- | --- | --- | --- |
| # | CL | ENTRANT | DRIVER | VEHICLE |
| 2 | Trophy | Supaloc Racing/Taplin Real Estate | Andrew Taplin | Lamborghini |
| 3 | Champ | Hunter Sports Group | Nathan Tinkler | Lamborghini |
| 5 | Champ | Supaloc Racing | Kevin Weeks | Ford |
| 6 | Champ | One World Bar | Rod Salmon | Mosler |
| 7 | Champ | Alamoana.com.au | Martin Wagg | Aston Martin |
| 8 | Champ | Maranello Motorsport | Nick O'Halloran/Allan Simonsen | Ferrari |
| 11 | Champ | VIP Petfoods | Tony Quinn | Ferrari |
| 12 | Champ | VIP Petfoods | Klark Quinn | Porsche |
| 14 | Champ | Peter Conroy Motorsport | Peter Conroy | Audi |
| 20 | Trophy | Pacmer Promotions | Ian Palmer | Dodge |
| 21 | Chall | Boylan Group | Peter Boylan | Porsche |
| 22 | Champ | Mother/Team ASR | Ash Samadi/Dean Grant | Mosler |
| 23 | Champ | JBS | David Russell | Lamborghini |
| 29 | Champ | Trofeo Motorsport/Pirelli | Rod Wilson/Jim Manolios | Corvette |
| 38 | Champ | Alamoana.com.au | Ben Eggleston | Aston Martin |
| 62 | Champ | Erebus Racing | James Brock | Mercedes |
| 63 | Champ | Erebus Racing | Peter Hackett | Mercedes |
| 67 | Champ | Sargent Security | Paul Morris | Aston Martin |
| 69 | Chall | Koala Car Rentals | Brenton Griguol/Cameron Wearing | Ferrari |
| 70 | Champ | Sydney City Prestige | John Briggs | Mosler |
| 71 | Trophy | Equity-One Mortgage Fund | Dean Koutsoumidis/Andrew McInnes | Lamborghini |
| 75 | Champ | Mopar Performance | Greg Crick | Dodge |
| 77 | Chall | JJA Consulting Group | Jan Jinadasa | Porsche |
| 88 | Champ | IL Bello Rosso | Peter Edwards/John Bowe | Ferrari |
| 89 | Sport | Clipper Motor Yachts | Darren Berry | Ascari |
Australian Manufacturers Championship
| | | | | |
| --- | --- | --- | --- | --- |
| # | CL | ENTRANT | DRIVER | VEHICLE |
| 1 | A | TMR Performance | Stuart Kostera/Ian Tulloch | Mitsub Lancer Evo |
| 5 | D | Lauren Gray | Lauren Gray | Toyota Corolla |
| 7 | A | Poll Performance/McDonalds | Jim Pollicina/Dean Lillie | Mitsubishi Evo 10RS |
| 8 | B | Briffa Smash Rep/Holden M-sport | Steve Briffa | Holden HSV VE |
| 13 | C | Osborne Motorsport | Colin Osborne | Mazda 3 MPS |
| 15 | E | Lauren Gray Motorsport | Maddison Gray | Toyota Echo |
| 20 | B | Eastern Creek Karts | Garry Holt/Ryan McLeod | Mitsubishi Evo 10 |
| 23 | I | Bruce Lynton BMW | Beric Lynton | Mini Cooper S JCW |
| 25 | A | Cam Wilson | Cam Wilson | Subaru WRX |
| 28 | B | GWS Personnel | Peter O'Donnell | BMW 335i |
| 31 | C | Osborne Motorsport | Adam Dodd | Mazda 3 MPS |
| 32 | I | Carter Grange | Danny Stutterd | Mini |
| 36 | C | Grand Prix Mazda | Jake Camilleri | Mazda 3 MPS |
| 38 | A | Easts Holiday Parks | Alan East | Mitsu Evo 9 GSR |
| 50 | D | Trevor Keene | Trevor Keene | Mini Cooper S |
| 51 | D | Network Clothing/Dentbuster | Mark Eddy/Francois Jouy | Honda Integra |
| 68 | A | CXC Global | Dylan Thomas | Mitsub Evo 9 |
| 71 | D | Inertia Apparel/PIARC/Robinson Racing Developments | Declan Kirkham | Ford Fiesta |
| 75 | D | Weldmaster/Crown & Marks | Matthew McGill/Geoff Brunsdon | Toyota Celica |
| 77 | E | Pedders/Valvoline Racing | Grant Phillips | Proton Satria Gti |
| 97 | D | Safe T Stop | Richard Gartner | Renault Clio |
Porsche GT3 Cup Challenge
| | | | | | |
| --- | --- | --- | --- | --- | --- |
| # | CL | ENTRANT | DRIVER | State | VEHICLE |
| 3 | 997 | Hunter Sports Group | Nathan Tinkler | NSW | 911 GT3 Cup |
| 4 | 997 | Grove Group | Stephen Grove | VIC | 911 GT3 Cup |
| 5 | 997 | Auto One/ Valvoline/Nova | Adam Marjoram | WA | 911 GT3 Cup |
| 6 | 997 | GAP Solutions/Brice Australia | John Goodacre | SA | 911 GT3 Cup |
| 8 | 997 | Creative Colour | Jeff Bobik | VIC | 911 GT3 Cup |
| 12 | 997 | Odgcorp Motorsport | Brent Odgers | VIC | 911 GT3 Cup |
| 17 | 997 | Wallerawang Engineering | Philip Wodbury | NSW | 911 GT3 Cup |
| 24 | 997 | Boylan Group/Cairns Plaza Hotel | Peter Boylan | NSW | 911 GT3 Cup |
| 25 | 997 | Walz Group/ECR Group/Surelift | Brendan Cook | QLD | 911 GT3 Cup |
| 26 | 997 | Prosurv/Position Partners | John Modystach | NSW | 911 GT3 Cup |
| 28 | 997 | Mdev Property Group | Brad Rankin | QLD | 911 GT3 Cup |
| 32 | 996 | Designcon Shopfitting | Tony Jennings | VIC | 911 GT3 Cup |
| 34 | 997 | GT3 Factory/ Race Ramps/Affinity Insurance | John Morriss | VIC | 911 GT3 Cup |
| 38 | 997 | Melbourne's Cheapest Cars | Kane Rose | VIC | 911 GT3 Cup |
| 46 | 997 | Anthony Skinner | Anthony Skinner | NSW | 911 GT3 Cup |
| 55 | 997 | Premium Wealth | Robert Knight | QLD | 911 GT3 Cup |
| 62 | 997 | Copyworld | Michael Almond | SA | 911 GT3 Cup |
| 65 | 997 | Porsche Centre Brighton/The Ross Partnership | Fraser Ross | VIC | 911 GT3 Cup |
| 73 | 997 | Exclusive Bodywerks | Terry Lawlor | NSW | 911 GT3 Cup |
| 80 | 997 | sellmycastle.com.au | Andrew Menzies | VIC | 911 GT3 Cup |
| 88 | 997 | Malibu Boats | Xavier West | NSW | 911 GT3 Cup |
Kerrick Sports Sedan National Series
| | | | | |
| --- | --- | --- | --- | --- |
| # | CL | ENTRANT | DRIVER | VEHICLE |
| 1 | SS | B&M Ricciardello Motors | Tony Ricciardello | Alfa Romeo GTV |
| 4 | SS | Auto Union Deutche | Darren Hossack | Audi A4 |
| 5 | SS | Prahran's Fastest Plumber | Robert Gill | Ford Falcon BF |
| 9 | SS | Domain Prestige Homes | Daniel Tamasi | Holden Calibra |
| 12 | TA | Pakenham Tyrepower | Chris Talbot | Chev Corvette C5 |
| 15 | SS | M' Style Hiar & Beauty/Inspired Devpt | Shane Ryding | Mazda RX7 |
| 19 | SS | Centreune Suspension | Damian Johnson | Holden Torana |
| 21 | SS | G & G Engineering P & L Mechanical | Graham Gilliland | Mazda RX 7 |
| 32 | SS | Bell Real Estate | Michael Robinson | Holden Monaro |
| 38 | TA | Shannons/Wall Contracting | Des Wall | Chev Corvette |
| 44 | SS | MR Automotive | Colin Smith | Holden Monaro |
| 45 | SS | Campbelltown Frames & Trusses | Dameon Jameson | Jaguar XKR |
| 56 | SS | BJ Banks Electrical | Bruce Banks | Mazda RX7 |
| 58 | SS | Signstations/Baily Marine | Kerry Baily | Aston Martin DBR9 |
| 66 | TA | Five Star Fencing & Gates | Dean Camm | Chev Corvette |
| 68 | TA | Aston Air Conditioning | Shane Bradford | Chev Camaro |
| 81 | TA | Liqui-Molli/Meguiars/The Car Mine | Charlie Senese | Chev Corvette |
Touring Car Masters
| | | | |
| --- | --- | --- | --- |
| # | ENTRANT | DRIVER | VEHICLE |
| 2 | Shannons Insurance | Jim Richards | AMC Javelin |
| 3 | Hercules Engines | Steve Mason | Ford Mustang Fastback |
| 4 | Northern BM P/L | Phillip Showers | Ford Escort RS1600 |
| 6 | Chris Stillwell Racing | Chris Stillwell | Ford Mustang T Am |
| 9 | Ultra Performance Components | Tony Edwards | Holden Torana SL/R 5000 |
| 10 | Sunliner RV | Tony Hunter | Holden HQ Monaro |
| 11 | Lion Mill Solutions | Chris Collins | Ford Falcon XA GT |
| 13 | The Wine Underground | Rory O'Neill | Porsche 911 RS |
| 15 | Firsthire | Bill Pye | Chevrolet Camaro SS |
| 16 | Rain City Racing | Gavin Bullas | Ford Boss Mustang |
| 18 | WesTrac Cat – Wilson Security | John Bowe | Ford Mustang T Am |
| 21 | Treloar Roses | Garry Treloar | Chrysler Charger E55 |
| 22 | PRT Race Fabrication | Nigel Benson | Holden HQ Monaro |
| 25 | Freestones Transport/Freestones Roadhaven | Paul Freestone | Chevrolet Camaro SS |
| 26 | Toshiba / Copyworld | Ross Almond | Porsche 911 RS |
| 27 | JOY Mining Machinery Australia | Matt O'Brien | Holden HQ Monaro |
| 30 | Outbound Racing / wheels.com.pg | Amanda Sparks | Ford Falcon XB Coupe |
| 33 | SportsMed | Mark King | Porsche 911 RS |
| 34 | Kings Springs/Waddington Racing | Mick Wilson | Holden HQ GTS |
| 43 | Treloar Roses / Mick Wilson Plumbing | Eddie Abelnica | Chrysler Charger RT |
| 48 | Melbournes Cheapest Cars | Keith Kassulke | Ford Falcon XB Coupe |
| 52 | SportsMed | Greg Keene | Porsche 911 RS |
| 56 | Autolite | Brett Youlden | Holden HQ Monaro |
| 74 | Lyndways Builders | Wayne Mercer | Ford Falcon XY GTHO |
| 83 | Ocean Foods | George Nittis | Ford Falcon XY GTHO |
| 85 | Whiteline Transport Racing | Bernie Stack | Chevrolet Camaro SS |
| 88 | TIFS – Warehousing & Distribution | Tony Karanfilovski | Ford Falcon XY GTHO |
| 91 | Nelson Architects | John Nelson | Porsche 911 RS |
| 95 | WesTrac Cat / Lubrimaxx | Andrew Miedecke | Chevrolet Camaro SS |
| 99 | U-Bute Racing | Steve Makarios | Ford Falcon XY GTHO |
Australian Superkart Championship
| | | | | |
| --- | --- | --- | --- | --- |
| # | ENTRANT | DRIVER | State | VEHICLE |
| 2 | Dalton Rowell | Dalton Rowell | NSW | Stockman MR2 |
| 4 | Maddern Oil | Charles Maddern | SA | PVP |
| 5 | Lofty Coaches | Dean McGinty | SA | PVP |
| 6 | Viper Racing UK, MJR Bricklaying | Martin Latta | VIC | Anderson Maverick |
| 7 | Foodland IGA Supermarkets | Tony Lappas | SA | Stockman MR2 |
| 8 | www.artmotorsport.com.au | Anton Stevens | VIC | PVP |
| 9 | ProComp Electronics | Sam Zavaglia | NSW | Stockman MR2 |
| 10 | Dunlop Kartsport, BRC Engines | Gary Pegoraro | VIC | Anderson Maverick |
| 11 | Precision Contracting Pty Ltd | Darren Kitchen | WA | Zipkart Eagle II |
| 12 | Rockpress Metal Fabrications | Phil Silcock | QLD | Stockman MR2 |
| 14 | Top Torque Engines | Matt Bass | VIC | Stockman MR2 |
| 16 | Safe Evolutions, Wilsons Auto Services | Darren Hossack | VIC | Anderson Maverick |
| 18 | Stockman Superkarts, Macs Marine | Warren Mcilveen | NSW | Stockman MR2 |
| 19 | ProComp Electronics | Tracey Crawford | NSW | Gold Viper |
| 20 | Redback Racepaint (ACT) | Paul Campbell | ACT | Avoig Elise |
| 23 | Floth Sustainable Building Consultants | Timothy Philp | QLD | Avoig Elise |
| 24 | Buildersmile | Carlo Chermaz | QLD | SKE Evo1 |
| 26 | Bakker Superkarts Water Tunnel Car Wash | Garry Haywood | VIC | Bakker X4 |
| 27 | ZIP BDH | Todd Johnson | SA | Zipkart Eagle II |
| 29 | Red Ice Racing | Yiani Harpas | SA | Zipkart Eagle II |
| 30 | Fuji Xerox, Zahl 1 Karting | Jason Smith | QLD | Anderson Maverick |
| 32 | Linra Properties | Drene Jamieson | QLD | Stockman MR2 |
| 33 | Kristian Stebbing | Kristian Stebbing | VIC | Stockman MR2 |
| 34 | Stockman Superkarts | Jeff Reed | NSW | Stockman MR2 |
| 35 | Coach Design | Russell Jamieson | QLD | Anderson Maverick |
| 36 | Austcoat Pty Ltd | Michael Ward | QLD | Anderson Maverick |
| 41 | Autobarn Dandenong/Soma Building | Brendan Luneman | VIC | Anderson Maverick |
| 44 | Roger Amiss | Doug Amiss | QLD | Stockman MR2 |
| 46 | Robert Xerri | Robert Xerri | VIC | Bakker |
| 50 | N & G Motor Repairs / Iguauna Signs | Brian Wild | QLD | Stockman MR2 |
| 52 | Bernard Walsh | Bernard Walsh | QLD | Anderson Maverick |
| 54 | Martelco Equipment Hire | Brett Purdie | SA | PVP |
| 61 | Gas Action Services East Coast Lubes | Steve Murray | QLD | PVP |
| 64 | Adelaide Timber Supplies/Team Poly | Shannon Novaski | SA | PVP |
| 65 | Buildersmile | Jason Laker | QLD | SKE Evo1 |
| 75 | Linra Properties | Lindsay Jamieson | QLD | Stockman MR2 |
| 78 | Angel Blue Marketing | Josh Barnett | QLD | Anderson Mirage |
| 83 | Angel Blue Marketing/ Racetech/JCTBuild | Joe Tyrell | QLD | Anderson Maverick |
| 96 | Denture Professionals | Stuart Kostera | WA | Zipkart Eagle |