Entry list confirms Le Mans driver line-ups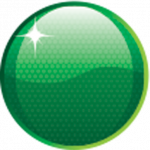 Le Mans 24 Hours organisers have released the full entry list for the 2012 race ahead of next week's official test.
The list confirms the driving line-ups for 55 of the 56 cars, with only the Toyota TS030 of Anthony Davidson and Sebastien Buemi yet to have a third pilot listed due to the late withdrawal of Hiroaki Ishiura due to back problems.
As expected, Audi's 2011 race winning trio of Andre Lotterer, Marcel Fassler and Beniot Treluyer will defend their crown together this year in one of the company's two hybrid entries. Audi's four-car effort accounts for almost a third of the LMP1 field.
World Endurance Championship regulars David Brabham (JRM HPD ARX-03a LMP1) and John Martin (ADR-Delta Oreca 03-Nissan LMP2) are the only two Australian drivers set to participate.
Dane Allan Simonsen, who will drive for Dick Johnson Racing in this year's V8 Supercars endurance races, will compete with Aston Martin Racing at Le Mans this year following the off-season withdrawal from GT racing of previous employer Hankook.
See below for the full 2012 Le Mans 24 Hours entry list, or CLICK HERE for the pdf version

LMP1
| | | | | | |
| --- | --- | --- | --- | --- | --- |
| No. | Team | Car | Driver 1 | Driver 2 | Driver 3 |
| 1 | Audi Sport Team Joest | Audi R18 e-tron quattro | André Lotterer | Marcel Fässler | Benoît Tréluyer |
| 2 | Audi Sport Team Joest | Audi R18 e-tron quattro | Allan McNish | Rinaldo Capello | Tom Kristensen |
| 3 | Audi Sport Team Joest | Audi R18 ultra | Timo Bernhard | Romain Dumas | Loïc Duval |
| 4 | Audi Sport North America | Audi R18 ultra | Oliver Jarvis | Marco Bonanomi | Mike Rockenfeller |
| 7 | Toyota Racing | Toyota TS030 Hybrid | Alexander Wurz | Nicolas Lapierre | Kazuki Nakajima |
| 8 | Toyota Racing | Toyota TS030 Hybrid | Anthony Davidson | Sébastien Buemi | |
| 12 | Rebellion Racing | Lola B12/60-Toyota | Nicolas Prost | Nick Heidfeld | Neel Jani |
| 13 | Rebellion Racing | Lola B12/60-Toyota | Andrea Belicchi | Jeroen Bleekemolen | Harold Primat |
| 15 | OAK Racing | OAK Pescarolo 01-Judd | Guillaume Moreau | Dominik Kraihamer | Bertrand Baguette |
| 16 | Pescarolo Team | Pescarolo 03-Judd | Emmanuel Collard | Jean-Christophe Bouillon | Julien Jousse |
| 17 | Pescarolo Team | Dome S102.5-Judd | Nicolas Minassian | Sébastien Bourdais | Seiji Ara |
| 21 | Strakka Racing | HPD ARX-03a | Nick Leventis | Jonny Kane | Danny Watts |
| 22 | JRM | HPD ARX-03a | David Brabham | Peter Dumbreck | Karun Chandhok |
LMP2
| | | | | | |
| --- | --- | --- | --- | --- | --- |
| No. | Team | Car | Driver 1 | Driver 2 | Driver 3 |
| 23 | Signatech-Nissan | Oreca 03-Nissan | Jordan Tresson | Franck Mailleux | Olivier Lombard |
| 24 | OAK Racing | Morgan LMP2-Judd | Jacques Nicolet | Matthieu Lahaye | Olivier Pla |
| 25 | ADR-Delta | Oreca 03-Nissan | John Martin | Robbie Kerr | Tor Graves |
| 26 | Signatech-Nissan | Oreca 03-Nissan | Pierre Ragues | Nelson Panciatici | Roman Rusinov |
| 28 | Gulf Racing Middle East | Lola B12/80-Nissan | Fabien Giroix | Maxime Jousse | Stefan Johansson |
| 29 | Gulf Racing Middle East | Lola B12/80-Nissan | Keiko Ihara | Jean-Denis Délétraz | Steve Quick |
| 30 | Status Grand Prix | Lola B12/80-Judd | Alexander Sims | Yelmer Buurman | Romain Iannetta |
| 31 | Lotus | Lola B12/80-Lotus | Thomas Josef Holzer | Mirco Schultis | Luca Moro |
| 33 | Level 5 Motorsports | HPD ARX-03b | Scott Tucker | Christophe Bouchut | Luis Díaz |
| 35 | OAK Racing | Morgan LMP2-Nissan | David Heinemeier Hansson | Bas Leinders | Maxime Martin |
| 38 | Jota | Zytek Z11SN-Nissan | Sam Hancock | Simon Dolan | Haruki Kurosawa |
| 40 | Race Performance | Oreca 03-Judd | Michel Frey | Jonathan Hirschi | Ralph Meichtry |
| 41 | Greaves Motorsport | Zytek Z11SN-Nissan | Christian Zugel | Elton Julian | Ricardo González |
| 42 | Greaves Motorsport | Zytek Z11SN-Nissan | Alex Brundle | Martin Brundle | Lucas Ordóñez |
| 43 | Extrême Limite ARIC | Norma M200P-Judd | Fabien Rosier | Phillipe Haezebrouck | Philippe Thirion |
| 44 | Starworks Motorsport | HPD ARX-03b | Enzo Potolicchio | Ryan Dalziel | Stéphane Sarrazin |
| 45 | Boutsen Ginion Racing | Oreca 03-Nissan | Bastien Brière | Shinji Nakano | Jens Petersen |
| 46 | Thiriet by TDS Racing | Oreca 03-Nissan | Pierre Thiriet | Mathias Beche | Christophe Tinseau |
| 48 | Murphy Prototypes | Oreca 03-Nissan | Jody Firth | Brendon Hartley | Warren Hughes |
| 49 | Pecom Racing | Oreca 03-Nissan | Luís Pérez Companc | Pierre Kaffer | Soheil Ayari |
LMGTE-PRO
| | | | | | |
| --- | --- | --- | --- | --- | --- |
| No. | Team | Car | Driver 1 | Driver 2 | Driver 3 |
| 51 | AF Corse | Ferrari 458 GTC | Giancarlo Fisichella | Gianmaria Bruni | Toni Vilander |
| 59 | Luxury Racing | Ferrari 458 GTC | Frédéric Makowiecki | Jaime Melo | Dominik Farnbacher |
| 66 | JMW Motorsport | Ferrari 458 GTC | James Walker | Jonny Cocker | Roger Wills |
| 71 | AF Corse | Ferrari 458 GTC | Andrea Bertolini | Olivier Beretta | Marco Cioci |
| 73 | Corvette Racing | Chevrolet Corvette C6.R | Antonio García | Jan Magnussen | Jordan Taylor |
| 74 | Corvette Racing | Chevrolet Corvette C6.R | Oliver Gavin | Richard Westbrook | Tommy Milner |
| 77 | Team Felbermayr-Proton | Porsche 997 GT3-RSR | Richard Lietz | Marc Lieb | Wolf Henzler |
| 80 | Flying Lizard Motorsports | Porsche 997 GT3-RSR | Jörg Bergmeister | Patrick Long | Marco Holzer |
| 97 | Aston Martin Racing | Aston Martin Vantage | Stefan Mücke | Adrián Fernández | Darren Turner |
LMGTE-AM
| | | | | | |
| --- | --- | --- | --- | --- | --- |
| No. | Team | Car | Driver 1 | Driver 2 | Driver 3 |
| 50 | Larbre Compétition | Chevrolet Corvette C6.R | Patrick Bornhauser | Julien Canal | Pedro Lamy |
| 55 | JWA-Avila | Porsche 997 GT3-RSR | Paul Daniels | Markus Palttala | Joël Camathias |
| 57 | Krohn Racing | Ferrari 458 GTC | Tracy Krohn | Niclas Jönsson | Michele Rugolo |
| 58 | Luxury Racing | Ferrari 458 GTC | Pierre Ehret | Gunnar Jeannette | Frankie Montecalvo |
| 61 | AF Corse-Waltrip | Ferrari 458 GTC | Robert Kauffman | Rui Águas | Brian Vickers |
| 67 | IMSA Performance Matmut | Porsche 997 GT3-RSR | Anthony Pons | Nicolas Armindo | Raymond Narac |
| 70 | Larbre Compétition | Chevrolet Corvette C6.R | Christophe Bourret | Pascal Gibon | Jean-Philippe Belloc |
| 75 | Prospeed Competition | Porsche 997 GT3-RSR | Abdulaziz al Faisal | Bret Curtis | Sean Edwards |
| 79 | Flying Lizard Motorsports | Porsche 997 GT3-RSR | Seth Neiman | Spencer Pumpelly | Darren Law |
| 81 | AF Corse | Ferrari 458 GTC | Pierguiseppe Perazzini | Niki Cadei | Matt Griffin |
| 83 | JMB Racing | Ferrari 458 GTC | Manuel Rodrigues | Philippe Illiano | Alain Ferté |
| 88 | Team Felbermayr-Proton | Porsche 997 GT3-RSR | Christian Ried | Gianluca Roda | Paolo Ruberti |
| 99 | Aston Martin Racing | Aston Martin Vantage | Christoffer Nygaard | Kristian Poulsen | Allan Simonsen |
Cars Displaying New Technologies
| | | | | | |
| --- | --- | --- | --- | --- | --- |
| No. | Team | Car | Driver 1 | Driver 2 | Driver 3 |
| 0 | Highcroft Racing | DeltaWing-Nissan | Marino Franchitti | Michael Krumm | Satoshi Motoyama |