Speedway riders cleared of sexual assault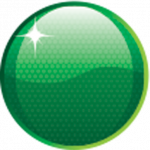 Australian Speedway rider Darcy Ward and a 17-year-old fellow Speedway racer, have been found not guilty and cleared of all charges relating to an alleged sexual assault in the UK last year.
The court in Poole cleared double Under-21 World Champion Ward and the other rider of the counts of sex without consent and sexual assault she had levelled against them. The girl traveled from the Midlands to Dorset and was drinking with the pair after a Speedway meeting, where Ward was representing the British club Poole Pirates.
Video from an iPhone of the heavily intoxicated girl – who didn't remember the incidents – performing an act on one of the riders was tendered as evidence to the court, with the jury acquitting both.
The Bournemouth Echo reported Ward as stating during the court case:  "There was a bit of mucking around going on. I feel by her actions and the way she was comfortable with all of us there she wanted some sexual action. She was enjoying it."
The Brisbane born and bred racer will continue racing for Poole in the British Elite League, as well as in Poland. He also assists Chris Holder with his Speedway Grand Prix campaign.
Ward is considered to be one of the brightest prospects in World Speedway. After winning his two Under-21 World Championships, he was granted wildcards into two Speedway Grands Prix in 2011, finishing his debut on the podium. He was rumoured to be offered a full time series wildcard for the 2012 season.
Despite the unfortunate charges hanging over his head, Ward still continues to excel for the Pirates riding in tandem with Holder.
He is now keen to continue on and concentrate on his career, being able to put the distasteful case behind him.