Motorsport NZ releases provisional calendar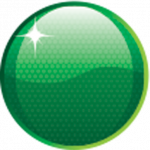 Motorsport New Zealand has released a provisional calendar for its 2012/2013 Premier Race Championships and associated support categories.
The calendar of events, which will host categories such as the Toyota Racing Series and NZV8s, was confirmed at Motorsport New Zealand's recent annual general meeting.
The revised calendar will see the season kick off at Taupo in December, slightly later than its traditional starting point, followed by five consecutive weekends in January/February.
These five rounds will make up the Toyota Racing Series – the second year in a row that the series has held its entire championship in a five-week time frame. The Toyota Racing Series will conclude with the NZ Grand Prix at Manfeild.
Ruapuna has not been listed on the provisional calendar, but is still being considered in addition to, or instead of, one of the events stated.
See below for the provisional Premier Race Championships calendar
8-9 December   Taupo
12-13 January   Invercargill
19-20 January   Timaru
26-27 January   Taupo
2-3 February   Hampton Downs
9-10 February   Manfeild (Manawatu)
9-10 March   Pukekohe
TBA April   TBA (Australian V8 Supercars)