Lucas Dumbrell Motorsport eyes team expansion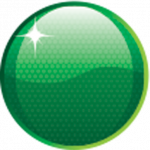 Lucas Dumbrell is eyeing an expansion of his V8 Supercars operation in the near future.
Dumbrell, the youngest team owner in the V8 Supercars paddock, has entered a single car Holden in the V8 Supercars Championship for the past three years and is looking at avenues to double his racing operations.
After a difficult initiation into the world of team ownership, Dumbrell has found a better level of success this year, thanks to the guidance of technical partner Triple Eight Race Engineering. LDM's rookie main series driver Taz Douglas currently sits 23rd in the championship.
Dumbrell says that a two-car team model is the right way for his outfit to progress forward in the competitive championship.
"I definitely want to expand our operation," Dumbrell told Speedcafe.com.
"Two cars would be the right number of us. When I first started the team, I always had the ambition to expand, but there are so many things you have to tick off before you can do it properly.
"Now that we've started to get a strong team foundation, I'm starting to look at the best way to expand the team."
Dumbrell says that expanding next year may be to soon, but admits that he has been talking to other teams and REC holders about their future plans.
"If a deal came around and it was right, I'd do it, but next year might be too early for it," Dumbrell said.
"I've been talking to people about RECs. I like to keep up to date with what might be on offer.
"I think that 2014 is probably a more achievable goal. There is a lot going on. I've just switched chassis manufacturers to Triple Eight, and we've had some good results, but we're still getting used to it all.
"Plus, we have Car of the Future next year, so I don't know if we have the capabilities and expertise to take on a brand-new car, plus expand at the same time. I don't want to rush things. Whenever we do it, I want to do it correctly."
LDM competed in its first two years with title sponsorship from Gulf Western Oils before securing iSelect.com.au as the major backer of the #30 entry this year.
He says that to expand to two cars, securing sponsorship dollars is vital to ensure an expansion is viable.
"The sponsor is the single biggest thing you need," he said.
"You might borrow money or you could have the money to buy a REC, but if you don't have the sponsor, it would only be a matter of time before you are forced to sell the REC.
"If we are going to do it, we'd need to have your sponsorship locked away.
"The REC is the next thing I'd need to obtain, but to be honest, I think there are enough around to eventually get one."
One REC that is definitely on the move for 2013 is the entry owned by Charlie Schwerkolt. The former co-owner of Dick Johnson Racing is set to move his from DJR to FPR next year, creating a four-car factory team.
CLICK HERE for Speedcafe.com's past news story on Schwerkolt's movements.
Meanwhile, Johnson's team is keen to remain at four cars. If it does, another REC will need to be brought into the famous Queensland squad.
CLICK HERE for Speedcafe.com's past news story on DJR's bid to remain at four cars.