Chris Atkinson out to break Rally of Queensland duck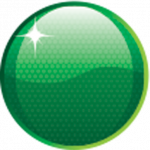 Chris Atkinson heads to this weekend's Brakes Direct International Rally of Queensland as a hot favourite, despite failing to finish the previous two events held on the Sunshine Coast.
As well as being part of the Bosch Australian Rally Championship, the event is the third round of the Asia-Pacific Rally Championship, which Atkinson is leading after winning in New Zealand and placing second in New Caledonia to MRF Skoda team-mate Gaurav Gill.
Atkinson, who will be sporting support from www.speedcafe.com, had his two previous attempts at victory in Queensland halted by mechanical issues, both while driving for the factory Proton team.
He's determined to win his home event and give Race Torque Skoda its first major win in Australia.
"Rally Queensland is one of the events I've been looking forward to the most," Atkinson said.
"It's always great to compete on home soil – both for myself and the team.
"Together with the Race Torque team, I'm learning the car all the time, and every time we drive it we're improving it a little bit.
"While there will be no major technical improvements for Rally Queensland, we're continually fine tuning the car to make it faster."
The former Subaru World Rally Team driver said that he expected the Australian round of the series to be a lot easier on cars than the New Caledonian rally.
"With narrow and tricky stages, Queensland is an event that you really need to be quite precise with your driving, but I'm confident we can push for victory," said Atkinson.
"The road conditions on the first two events were like chalk and cheese, but the Skoda was the fastest car on both of them, so that bodes well for Queensland.
"I would have liked to have won in New Caledonia, but finishing second to my team-mate was great for the team and for my points tally, and hopefully I can reverse the finishing order this weekend."
Team MRF's major challengers will once again be the factory Proton team, with drivers PG Andersson and Alister McRae. Andersson has been fast on both events, while McRae has suffered his share of bad luck.
Atkinson and Gill will test the Super 2000 Skodas today, before the event start on Saturday morning.
Leg one's schedule involves nine stages with a total competitive distance of 118 kilometres, the longest of which is the 27.06km Derrier stage, which is run twice.
After a regroup in Caloundra on Saturday afternoon, Leg two commences with two runs around the Caloundra Airport spectator stage.
The leg continues on Sunday, with a further eight stages, the last of which, Big Derrier, is the longest of the event at 34.46km.
All up the Asia-Pacific Championship crews will contest 19 special stages for a total competitive distance of 235.86 kilometres.