Webber offers fans chance to design his helmet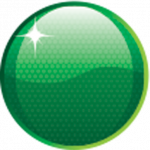 Mark Webber is giving his fans a chance to re-design his helmet for this year's Singapore Grand Prix.
The Red Bull Racing star has launched his 'Aussie Grit Helmet Promotion' allowing his supporters to use their artistic flair, create a one-off helmet look, plus see it in action at the popular Singapore street race.
The winner will get to meet the Australian Formula 1 driver, and also keep the helmet that Webber uses during the race.
Unlike other F1 drivers, Webber has retained a traditional helmet design over the years. While he gives the look a tweak from time to time, its main features have been retained since his days in junior racing formula.
Now, you get the chance to change the look of his skid lid!
CLICK HERE to download the helmet template and enter Webber's once-in-a-lifetime competition.