Tucker's daughter aims for good Winternationals memories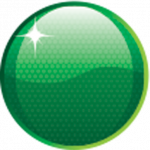 Kirsten Tucker, the sister of ANDRA Pro Series Pro Stock leading light Shane Tucker and daughter of former Pro Stocker, Rob Tucker will make her ANDRA Pro Series debut at the Fuchs Winternationals early next month in the highly competitive silhouette class.
Kirsten will line up in the Monster Energy Monaro that Shane was campaigning prior to the importation of the Pontiac the team has been using to good effect thus far in 2011/2012, seeing them take their first event win in some years.
"It's been coming for a while, she has been wanting to drive for a long time so we have been waiting to get enough parts together," Shane Tucker said. "We wanted to make sure we got one car going well first before adding another one into the mix.
"She'll run next Thursday in private testing, then run in the official Fuchs Winternationals Warm Up ahead of the event proper."
With Pro Stock the strongest category in Australian professional drag racing and one of the closest categories in any form of Australian motorsport, to make the 16 car field is no mean feat for veterans of the class let alone a rookie.
Just over one-tenth of a second covered the field in qualifying at the previous round at the Nitro Champs. With the six second barrier being officially cracked for the first time in Sydney, the challenge to consistently set times in that bracket is one that the 27 competitors nominated for the Fuchs Winternationals are taking to with a degree of seriousness not seen in Australian drag racing previously.
A pair of well-known American tuners – Rick Watters and Cale Aronson – will be making the visit to Australia to assist a number of the competitors nominated for the event, many of whom are chasing the power advantage that has been established by an Australian tuner in the class, in John Barbagallo.
Kirsten Tucker is one of two females in the 85 strong ANDRA Pro Series entry list, with many more set to line up in the Rocket All Stars Series categories. The other female racer is Deb O'Rourke who will take to the track in her familiar Redback Spider-adorned Top Alcohol Funny Car.
The Fuchs Winternationals will take place at Willowbank Raceway over the June Long Weekend, June 8-11.