Simon Evans shakes down new Mazda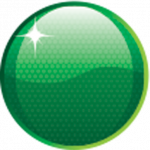 Four times Australian Rally Champion, Simon Evans, is all but set to go in an all-new Mazda2 MZR G2 at this weekend's Brakes Direct International Rally of Queensland in his return to the Bosch Australian Rally Championship.
Evans tested the Mazda on a rally stage north of Sydney and will once again shake the car down tomorrow on the Sunshine Coast Hinterland before the official go-ahead for the rally itself.
The project which is headed by Rallyschool team principal Mick Ryan has also included leading rally identities Dave Loftus, Darren Williams (DashSport) and former Ford works fabricator and mechanic, John Gray. Murray Coote, the last man to win the Australian Rally Championship in a Mazda (323 Familia in 1988), has played an integral part with his MCA Suspension business developing suspension for the new car.
"It's very good straight out of the box, Mick Ryan and his team have done a fantastic job and I can't wait to get to Rally of Queensland and drive it on full rally stage," said Evans.
"The last time I drove on gravel was Rally Victoria last year in the old Subaru, and since then it's all been tarmac in a Mazda 3 MPS on Targa and various tarmac events so it was great to be back on the slippery stuff in this very exciting little car.
Mick Ryan declared he was very proud and relieved to see Simon behind the wheel of the new Mazda2 MZR after a very busy five month build.
"Finally the idea we had to build an outright two wheel drive ARC car back in October last year has become reality," said Mick Ryan.
"We are all looking forward to seeing him behind the wheel at the Rally of Queensland this week however we are not getting ahead of ourselves, and we will do another test at Imbil on Wednesday and make a call on whether to start the car in the rally on the weekend.
"We don't want to run the car unless both the team and Simon are 100 per cent happy with it, it would be silly to run it if we discover some teething or development problem that might set the program back.
"Simon has won Australian titles driving Toyotas, a Mitsubishi and a Subaru, perhaps his fifth Australian Championship crown could be with our team in a fourth different brand."
The Rallyschool Mazda 2 is powered by a normally aspirated two-litre Mazda MZR engine mated to an Australian designed and built Hollinger six speed motor sport gearbox powering the front wheels with MCA suspension all round.