Garry Holt set for return to Mitsubishi ranks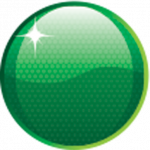 Garry Holt has re-joined Mitsubishi ranks and will debut a Lancer Evo X RS in the Australian Manufacturers Championship at Phillip Island this weekend.
The former Bathurst 12 Hour winner has competed in a BMW 335i in recent years, but will switch back to the Mitsubishi manufacturer, having won the GTP title in an earlier model EVO Lancer in 2006..
Holt's new Mitsubishi Lancer Evo X RS is the car formerly raced by Inky Tulloch and a sister car to the dominant TMR Evo raced to the last two titles by Stuart Kostera, with Holt set to team with Ryan McLeod in a pair of one-hour AMC races that form part of an action-packed weekend at the Shannons Nationals this weekend.
"It is very much a case of 'if you can't beat them, join them'," Holt said.
"When you can't beat the dominant car all you can do is stop whinging about them and get the same machinery to try and beat them on equal terms!"
The proprietor of Sydney's Eastern Creek Karts, Holt has an affinity with the three-diamond brand.
"I raced both the Evo 7 and Evo 8 models and had a lot of success in the Mitsubishi product, but after a few seasons of running the BMW it will take a little while to re-adapt my driving style to suit the four-wheel drive car again," he explained.
"You drive the car a lot differently so it is about adapting your style – but the car is fantastic.
"TMR have done a beautiful job of building these cars and you can tell straight away why they have been so successful. We shook down the car down at Eastern Creek and it was fast right out of the box so it should be really good.
"This weekend (at Phillip Island) will be a learning experience but we will use it as preparation to challenge at the front for the remainder of the year."
Fresh from a six-hour race at the same circuit three weeks ago, another strong field has entered for this weekends' round at the Island with a strong battle expected.
Six-hour race winner Jim Pollicina is back and will do battle with the TMR Australia combination of Stuart Kostera and Inky Tulloch's car.
An all-female team will also tackle the pair of one-hour races, with 18-year-old Maddison Gray confirming Samantha Bennett will co-drive her Toyota Echo in Class D.
The AMC endurance races will feature as a part of the Shannons Nationals presented by Hi-Tec Oils program.
The Australian GT Championship protected by Sargent Security and Touring Car Masters Series' make their returns to the series for the first time in years, joined by the Porsche Staff Solutions International GT3 Cup Challenge, the Kerrick Sports Sedan Series and a massive field of Superkarts.