Cochrane and Webber honoured in Top 50 sports list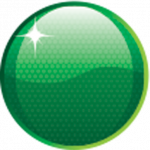 V8 Supercars Chairman Tony Cochrane and Formula 1 driver Mark Webber have been honoured in The Australia's annual Top 50 most influential people in Australian sport.
Judged by leading sports journalists, Cochrane placed 32nd in the list, with Webber 36th.
Carrera Cup competitor and mining giant Nathan Tinkler was ranked 47th.
AFL's chief executive Andrew Demetriou topped The Australia's most influential list, followed by Seven West Media Group's chief executive David Leckie.
Leckie himself is highly influential to V8 Supercars as the Seven Network is the category's host broadcaster. His position over the coming months will be vital to V8s, with a new TV rights deal set to secured.
Australian cricket captain Michael Clarke, who will compete in the upcoming Rally of Queensland, is ranked ninth and the only active sportsman inside the top 10.
The Australian writes that Cochrane's position in the Top 50 is justified by the sport's increasing overseas presence.
"As chairman of V8 Supercars, Tony Cochrane controls an empire that boasts a national audience that only the AFL and cricket can beat," The Australian wrote.
"With annual events in New Zealand, Abu Dhabi and, from next year, a race in Austin, Texas, it's fair to say Cochrane has achieved what his equivalents in the AFL and NRL probably never will – a genuine overseas presence.
"South Korea, India, Singapore and Hong Kong feature in Cochrane's plans for overseas expansion with a stated aim of hosting races in six nations within the next three years – a bold yet achievable aim if he can secure corporate and government backing."
The Australian also predicts that Cochrane's influence on Australian sport will rise over the coming 12 months.
For Webber, the report says that he is arguable "Australia's most elite sportsperson."
"Webber topped Australia's sporting rich list in 2010 with annual earnings of $13.4 million, falling to third after a $9m return last year," The Australian wrote.
"His is a powerful voice among F1 drivers. Last month, he was the only driver to raise concerns about returning to Bahrain. In fact, Webber's voice is so powerful that a single tweet he posted last month was seen as key to the Ten Network's decision to return F1 to live slots across the nation after it had experimented with delayed coverage."
CLICK HERE to view The Australia's fill list of influential people in Australian sport.