Shannons Supercars Showdown closing on sign-off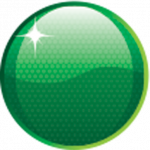 The V8 Supercars-inspired reality TV program Shannons Supercars Showdown looks set to return this year, with the final broadcasting, sponsorship and contestant details close to being finalised.
The program debuted last year, pitching 10 young motor racing talents from Australia and around the world against each other, with the winner scoring a drive alongside TV personality Grant Denyer in the Supercheap Auto Bathurst 1000.
If the Shannons Insurance-backed V8 Wildcard entry goes ahead, it will boost Bathurst's grid number up to 29 cars.
Last year's Supercar Showdown was won by Cameron Waters, who has been retained by the TV show's creators Kelly Racing and is competing in the team's Development Series squad this year.
The program looks likely to run in a similar format, although Speedcafe.com understands there could be more 'star' contestants involved, aimed at increasing the show's attraction to a mainstream audience.
Kelly Racing's general manager for marketing and sponsorship Nick Ryan says that a number of key sign-offs this week will determine the ultimate fate of the program.
"At this stage, we're going through final confirmations for it," Ryan told Speedcafe.com.
"Last year was very successful. This year, we're just mapping it out to make sure that it builds on what we did last year. There's a few things that need to fall in line before we have absolute confirmation.
"There's a few key elements, like broadcasting, sponsorship and contestants that need to align for it to come to fruition, but I'd imagine in the next 7-10 days, we'll have a final decision and outcome about progressing."
One of the hurdles that the team needs to overcome is its lack of suitable cars to use at Bathurst for Denyer and the winning contestant.
Due to Kelly Racing's commitment to its four V8 Supercars Championship cars, plus its two Dunlop Series entries, the team does not have an available chassis to compete with.
Ryan says that the team is looking at various options, including leasing a car or getting another team to run it for them.
"We have some challenges there with the current program that we have in the Main Game and the Dunlop Series," Ryan said.
"That's one element that needs to fall into line, and that may be about getting external support from another team to assist the final components of the show. At this stage, that is unconfirmed whether we will be able to manage it ourselves, or we may have to look externally.
"We want it to have a considerable Kelly Racing influence on it. The show is under our umbrella. There are various options out there and we're talking to a number of options."