Jake Spencer keen for more overseas action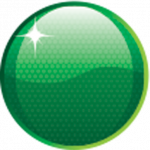 After racing in the Asia Pacific KF2 Championships in Japan on the weekend, reigning CIK Stars of Karting Series Pro Light (KF1) Champion Jake Spencer is keen for more overseas action.
The 21 year-old Victorian lined up with the factory Kosmic team against many of the top European and Asian drivers in the 30-kart grid on the famous Suzkua circuit at the prestigious event.
Following a troublesome run in the heat races Spencer lined up 28th for the pre-final, which in Spencer's words was a "crazy race" when rain started to fall during the opening few laps. Spencer managed to steer clear of trouble to cross the line 16th, he was then elevated up to 14th when other drivers were relegated for various driving infringements.
After making a strong start in the final, Spencer was running as high as eighth in the main event only to have his run to the front halted on lap 14 of the 24-lap race when his engine seized.
Despite the setback in the final, Spencer was overjoyed with the experience he gained during his maiden overseas event and is keen for more racing at the top level.
"The whole weekend was an amazing experience and I would love to have the opportunity to race overseas again in the future," said Spencer.
"The final was my strongest race of the weekend. I managed to get up to as high as eighth during the early part of the race but the racing was out of control, with the drivers from Japan in particular attempting passing moves from nearly four or five kart lengths behind the kart in front. They don't care if they make kart contact or lose contact with the leaders, all that they seem to care about is getting in front of the next kart!
"I was a little bit disappointed not to get a result after putting myself in a strong position, however, that's motorsport.
"I was amazed at the level of talent of the drivers from Europe and Japan. Almost all the drivers in the field aspire to be professional racers. Many of the European drivers rarely go to school as they race almost everyone weekend in different countries all over the world.
"They've all been coached and trained by teams such as CRG, Tony Kart, Kosmic and Birel from a young age and this is why they are so fast. Most of the Japanese drivers are supported by local car and tyre manufacturers such as Toyota, Honda, Nissan, Bridgestone and Yokohama. I found this to be one of the main differences between karting in Australia and Japan, as very rarely will you see local Australian companies such as Holden or Ford Australia heavily funding younger drivers to help them make a career out of motorsport."
Spencer's Kosmic team-mate, Danish driver Nicklas Nielsen won the title ahead of Italian Damiano Fiorvanti and Argentinian Federico Panett