FPR, Schwerkolt to join forces in 2013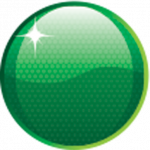 Ford Performance Racing is set to run four cars in the 2013 V8 Supercars Championship after striking a deal with Racing Entitlements Contract holder Charlie Schwerkolt.
Schwerkolt is a former co-owner of Dick Johnson Racing, and retained ownership of the team's #18 license as part of a separation deal struck at the end of 2010.
Schwerkolt's REC has been leased to DJR for the past two seasons, and is currently being used by the squad to run James Moffat's Norton-backed entry.
Speedcafe.com understands that the new deal will see FPR run a fourth car under Schwerkolt's own team banner for a minimum of three years.
The entry will join FPR's existing three-car stable, which sees its own two entries joined by that held by Rod Nash.
FPR has long stated a desire to run four championship entries from its Campbellfield headquarters, citing improved economies of scale as a major motivator for expansion.
Neither Schwerkolt nor FPR management would comment on the deal when approached by Speedcafe.com, but confirmed that an announcement would be made in the coming days.
The impending announcement is unlikely to include details of who will drive or sponsor Schwerkolt's entry.
FPR's current Dunlop Series runner Chaz Mostert is expected to be among the leading contenders for the drive, should the right backing be found.
The 20-year-old currently leads the 2012 Dunlop Series after two of seven rounds, and is a former winner of the Australian Formula Ford Championship.
FPR's V8 Supercars Championship drivers Will Davison, Mark Winterbottom and David Reynolds sit first, third and 17th in the points standings respectively after 11 races.
Davison and Winterbottom have combined to win nine races so far this season – the team's highest win tally in its 10 year history.