Eastern Creek renamed Sydney Motorsport Park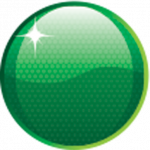 Sydney's Eastern Creek Raceway has been rebranded as Sydney Motorsport Park, it was announced today.
After a comprehensive $12 million transformation, funded in a joint partnership between the NSW state government and the Australian Racing Drivers' Club, the Sydney Motorsport Park facility now includes four different circuit configurations and two separate pit facilities, allowing the venue to hold two simultaneous race meetings.
The four circuits are listed as the 4.5Km 'Long Circuit,' the original 3.9km 'GP Circuit,' a 2.8km 'North GP' layout and 1.9km 'South GP' configuration.
As part of the ARDC's long-term strategic plan, the rebranding coincides with the official opening of an 830-metre extension of the existing Grand Prix circuit. The resultant 4.5km long circuit will provide a new challenge for competitors while offering new spectator vantage points.
V8 Supercars driver Jonathon Webb is at the circuit today in his Tekno Autosports Commodore, completing laps of the new extended circuit that the V8 Supercars will compete on in the class's return to the venue.
The new additions to the circuit is the first stage in its redevelopment. Work on the new pit lane structure and control tower to service the separate south configuration is underway on land adjacent to Turns 4 and 5.
The existing pit lane and paddock areas are also undergoing a refurbishment, which will be completed soon.
ARDC CEO Glenn Matthews said that the name change was the next phase of the transformation plan.
"Firstly, I must thank the NSW state government for embracing our vision, their passion for the venue and for their decision to continue their contribution to the future of motorsport in NSW," said Matthews.
"What we have in Sydney Motorsport Park is unique in Sydney, and indeed NSW.
"It is the only permanent race track in the Sydney basin, and as a result the decision was taken that its name should reflect this.
"There are now four different track configurations, with the ability for the North GP and South GP layouts to operate at the same time, which significantly increases our capacity."