Davide to the Foré in World Championship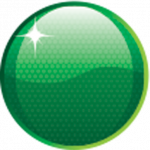 Video of the action-packed race four can be found below
At the tender age of 37, four-time World Champion Davide Foré returned to the winners circle at the World KF1 Karting Championship opening round at Suzuka in Japan on Sunday.
Foré made the most of his opportunities in the fourth, and final, main event of the weekend to claim the victory – four years after his last major international success in the KF1 category.
Flavio Camponeschi led the way from the start before he left the track unaided and fell back to 14th place. In front of him, the battle for victory was between Italian Felice Tiene and Dutchman Max Verstappen, closely watched by local driver Daiki Sasaki and Foré.
Leading earlier in the race, the Dutchman tried to recover the lead at the start of the last lap but it resulted in him and Tiene coming together. Hit by an out-of-control Verstappen, Sasaki found himself in the lead for a few hundred metres but with his chassis crumpled he was unable to fend off the final attack by Foré.
As happy as a newcomer to the podium, Foré was accompanied by Sasaki and Camponeschi, who fought back incredibly after his misfortunes on the first lap.
Karol Basz also fought back well, from 28th to 4th position, recording the fastest lap whilst doing so, after an engine failure in Race 3. The Polish driver took with him the Indonesian Philo Paz Patric Armand (only 29th on the grid but in the top 5 in this last joust). The top 10 also included Tom Joyner, Carlos Gil from Spain, the Finnish driver Markus Teemu Petjoi, Matthew Graham and Jordon Lennox Lamb.
In the championship, with three wins of the weekend's four races, Camponeschi leads the way with three wins and therefore the maximum 75 points (drivers can drop their worst result of the weekend). Second on three occasions, Sasaki (60) logically occupies the same position in the Championship, ahead of Tiene (49), Foré (47) and Karol Basz (35).
The World Championship will be concluded in Macau, from 17 to 20 October.
Contested at the same event was the Asia-Pacific KF2 Championship featuring reigning CIK Stars of Karting Series Champion Jake Spencer.
While Spencer's Kosmic team-mate Nicklas Nielsen was victorious, Spencer made a strong impression by running as high as eighth during the opening part of the 24-lap race. Unfortunately an engine seizure ended his run towards the front on lap 14.